3 Ways To Know If Your Wife Would Be Supportive Of Your Gender Fluidity
For many men, the biggest barrier to gender fluidity is the threat of losing the woman that they love. Gender orientation is so easy to confuse with sexual orientation, and the only narrative that mainstream culture has is Transparent . We have generally accepted that you either are gay or are not gay, and if you think about being a girl than you should just accept you are gay. That barrier kept me from being honest and open about who I actually was. I never had a crush on a guy, never fell in love with a guy. I always wanted to be around women.
I lived for nearly 11 years in fear of telling my wife about myself. I thought she was going to find it to be a turn off and that she would lose all respect for me. I felt that if she ever discovered this about me it would risk the marriage. We have kids, our life together is my life, I care about my commitment to them more than the universe.
I missed SO many years from a silly fear. But, I was and am lucky. The fears I had were not invalid to have - there are women who can not make the leap and it does lead to divorce and great tragedy - the same type of tragedy that happens to teens who are abandoned. I've tried to break down the larger characteristics you can look at and ways to move very safely in a sunny, loving way to understanding each other.
---
She can see beyond cultural norms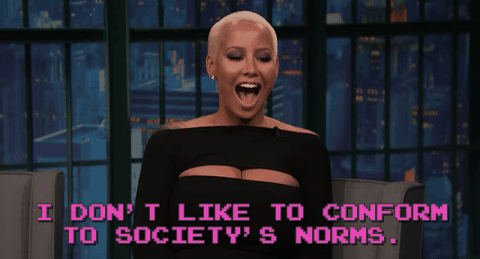 If your wife has a pattern through her life of seeing the ridiculousness of societal norms, this is a GOOD SIGN!! You should look closely at how she's lived - did she have counter culture moments as she grew up. You can also note it in how she reacts to politics - not so much about whether she is liberal or conservative but does she always agree with the safest and most accepted cultural opinion? Some girls mock the way their family does Thanksgiving, or the system , or the idiots fighting traffic - these are really GOOD SIGNS.
On the negative side - if she is deeply religious, has never really had a moment of counter resistance with her parents or with culture, you have to be VERY VERY CAREFUL.
She accepts people for who they are, instead of who she wants them to be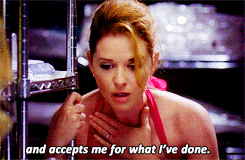 A wonderful sign for me that I had missed for so long was right there apparent in my wife's relationship with her own father. He is a brilliant and wonderful man with a big heart, but he is also a terrible alcoholic who was a failure as a husband and I'll stop the list there - my wife had many reasons to hate or resent him. But he really truly does love her. And she loves him for that - for having loved her through her whole life. She sees him, she always saw him, for who he was - not an image of "father" that Disney constructed for her that he failed to live up to.
If your wife didn't really care about the details of the wedding, but the meaning of it - GOOD SIGN!!!
On the negataive, if she needed a picture perfect wedding with everything mapped to her Disney constructed dream - that's a very bad sign. If the wedding didn't go picture perfect but she really went with it without any resentment or hick ups emotionally that's a good sign.
Look for signs and moments that she accepts people lovingly for who they are. If she is constantly judging people and essentially going into mean girls gossip, that's a scary sign :( She is going to have to be adoring and supportive for it to get through the realities of loving each other in a non Disney constructed way.
She likes to be dirty in bed with you
Gender fluid marriages only work (like any marriage) when it is sexually exciting for both parties. If she's turned off by it, this is going to dead end. If your wife has maintained the virgin/madonna stance through your entire relationship and has never revealed the dirty/slutty side of herself - that's bad news.
But if she has opened up, shared the thoughts that turn her on. That is GOOD NEWS. The beauty of gender fluid marriages is it is sexy as hell - you are getting to meet each other OMG. So she has to really enjoy the beautiful safety of a trusting marriage and how much fun you can have when you have committed to each other that way. You may need to help her get there - many women live in fear that their husband will judge them as "slutty" for showing their fantasies and so you have to free her to be freed by her.
Please share your thoughts and tips and feedback. Andrea@fluidity.love or DM us on any social accounts