3 Ways To Know If Your Wife Would Be Supportive Of Your Gender Fluidity
For many men, the biggest barrier to gender fluidity is the threat of losing the woman that they love. Gender orientation is so easy to confuse with sexual orientation, and the only narrative that mainstream culture has is Transparent . We have generally accepted that you either are gay or are not gay, and if you think about being a girl than you should just accept you are gay. That barrier kept me from being honest and open about who I actually was. I never had a crush on a guy, never fell in love with a guy. I always wanted to be around women.
I lived for nearly 11 years in fear of telling my wife about myself. I thought she was going to find it to be a turn off and that she would lose all respect for me. I felt that if she ever discovered this about me it would risk the marriage. We have kids, our life together is my life, I care about my commitment to them more than the universe.
I missed SO many years from a silly fear. But, I was and am lucky. The fears I had were not invalid to have - there are women who can not make the leap and it does lead to divorce and great tragedy - the same type of tragedy that happens to teens who are abandoned. I've tried to break down the larger characteristics you can look at and ways to move very safely in a sunny, loving way to understanding each other.
---
She can see beyond cultural norms
If your wife has a pattern through her life of seeing the ridiculousness of societal norms, this is a GOOD SIGN!! You should look closely at how she's lived - did she have counter culture moments as she grew up. You can also note it in how she reacts to politics - not so much about whether she is liberal or conservative but does she always agree with the safest and most accepted cultural opinion? Some girls mock the way their family does Thanksgiving, or the system , or the idiots fighting traffic - these are really GOOD SIGNS.
On the negative side - if she is deeply religious, has never really had a moment of counter resistance with her parents or with culture, you have to be VERY VERY CAREFUL.
She accepts people for who they are, instead of who she wants them to be
A wonderful sign for me that I had missed for so long was right there apparent in my wife's relationship with her own father. He is a brilliant and wonderful man with a big heart, but he is also a terrible alcoholic who was a failure as a husband and I'll stop the list there - my wife had many reasons to hate or resent him. But he really truly does love her. And she loves him for that - for having loved her through her whole life. She sees him, she always saw him, for who he was - not an image of "father" that Disney constructed for her that he failed to live up to.
If your wife didn't really care about the details of the wedding, but the meaning of it - GOOD SIGN!!!
On the negataive, if she needed a picture perfect wedding with everything mapped to her Disney constructed dream - that's a very bad sign. If the wedding didn't go picture perfect but she really went with it without any resentment or hick ups emotionally that's a good sign.
Look for signs and moments that she accepts people lovingly for who they are. If she is constantly judging people and essentially going into mean girls gossip, that's a scary sign :( She is going to have to be adoring and supportive for it to get through the realities of loving each other in a non Disney constructed way.
She likes to be dirty in bed with you
Gender fluid marriages only work (like any marriage) when it is sexually exciting for both parties. If she's turned off by it, this is going to dead end. If your wife has maintained the virgin/madonna stance through your entire relationship and has never revealed the dirty/slutty side of herself - that's bad news.
But if she has opened up, shared the thoughts that turn her on. That is GOOD NEWS. The beauty of gender fluid marriages is it is sexy as hell - you are getting to meet each other OMG. So she has to really enjoy the beautiful safety of a trusting marriage and how much fun you can have when you have committed to each other that way. You may need to help her get there - many women live in fear that their husband will judge them as "slutty" for showing their fantasies and so you have to free her to be freed by her.
Please share your thoughts and tips and feedback. Andrea@fluidity.love or DM us on any social accounts
Civilization is in the beginning stages of a massive paradigm shift from a rigid and role-based society to one that is fluid. Fluidity in roles impacts our lives in every aspect. We are learning to be fluid in our careers, moving through experiences but following passion. Almost all the great discoveries of humankind were made by someone who was fluid, moving from one career/skill/focus to another. A key first step any individual makes to finding themselves is by rejecting a role they were given. They may have told you to be a doctor, a lawyer, a writer, a farmer, but it was when you say no and find your own path that you find success and happiness.

The first role we are given, even before we are born is gender. Unfortunately, in the role-based paradigm, gender is the third rail. Forty percent of homeless teens are kids who played with gender and were abandoned. But fortunately, in the fluid paradigm, people are finding tremendous success, love and happiness through brave explorations across gender border lines.
Our mission is to accelerate this paradigm shift, making it safe, fun and vibrant for everyone to take part in. This might be as a parent, supporting your baby who is growing to be someone authentic, aware and enlightened. This might be as a sister realizing her brother is finding his femininity. You may be the wife or boyfriend or girlfriend of someone who loves you very much and is beginning to know themselves better through gender fluidity. Our mission is to help everyone understand, support and love the people who are brave enough to find themselves.
Keep reading...
Show less
We are happy to have the chance to talk with Robert Twaddle from UK. He is an inspiring queer artist & model and we are proud to present you his story.

Keep reading...
Show less
Femininity is so complex, abstract and beautiful. There are so many ways to get started expressing yourself as a girl. This is just the starter kit send us your own suggestions!!
Keep reading...
Show less
We Will Never Fit In Boxes Again
HumanEditorial note: If you haven't yet come across Adore Delano, you could start by reading these recent articles from Vice and Billboard , then watch their Youtube Videos, follow them on Instagram and I'm sorry not sorry, you'll be obsessed. Huge thank you to Aisha [link] and Michelle [link] in particular for being so generous with their time in the interview process.
Adore isn't just another emerging star.
In the last 6 months, Adore has become an icon for the fluidity movement. Adore will simply not be put in a box. Adore is more than YouTuber, not just a drag star, not a boy, not a girl - find a box and you'll find Adore won't fit in it. Even Adore's most devoted fans are unsure of which pronouns to use and when. Adore's YouTube channel is still named "DannyNoriega", Adore's boy name, though the recent video titles on that channel present her name as Adore Delano. Adore presents as a boy and a girl as she and he and they please. Fixing a pronoun just won't do.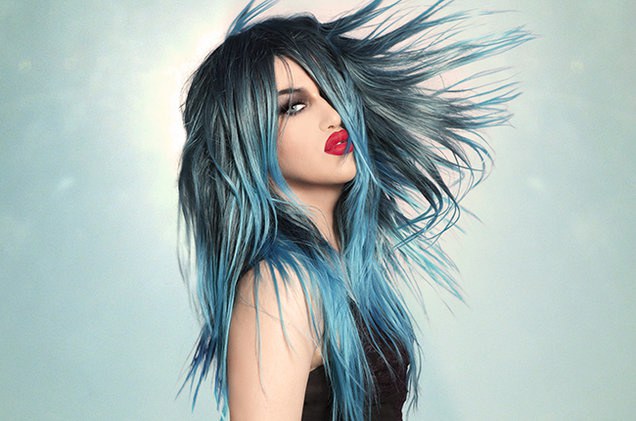 huffingtonpost
Keep reading...
Show less
We are happy to have the chance to talk to Jay Horizon from Germany! Jay considers herself genderfluid, and we are proud to present you her story.
Keep reading...
Show less
We are so happy to have the chance to interview Larson Timothy. Lars is a very inspiring and friendly person, and we are proud to present you his story.
Keep reading...
Show less
The hate against transgender people must end. Organizations like People's Momentum are changing the world
Our existence is not up for debate.
A Beautiful Mother's Story
Prince Harry calls transgender children's charity Mermaids 'amazing' at Buckingham Palace event
Susie Green says she told Prince Harry of the work Mermaids does to advocates for and support transgender children and their families.
And here i could write a lot of text saying why is so great. And she really is btw.
Find out how gender fluid you are? This is just a first one , please send us suggestions for more questions and more quizzes!!!
Rassellino is an amazing person, we are so proud to be able to tell her story. Rassellino and I had such a deep connection during our interview process that it will be likely that this post is the first of many collaborations together.
Keep reading...
Show less