AD Diggs: Founder of Genderless Apparel "Digg The Kicks"
AD Diggs has a hustler spirit that won't let her fail. She is an inspiring woman and we are lucky to have the chance to interview her and share her story.
---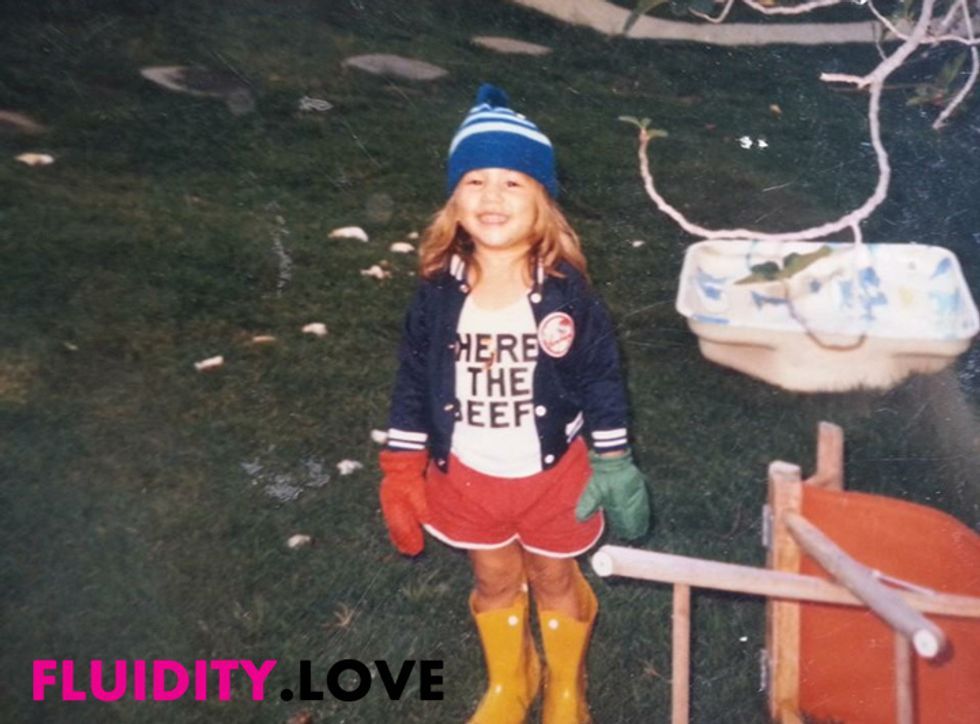 AD Diggs' as a child
Growing Up Tomboy
I always liked feeling comfortable with whatever I wore. So, my style resembled a tomboyish appearance. But I also played basketball throughout middle and high school so naturally, I would wear basketball shorts and fitted tanks or T-shirts. This too just helped me fit into the Tomboy label.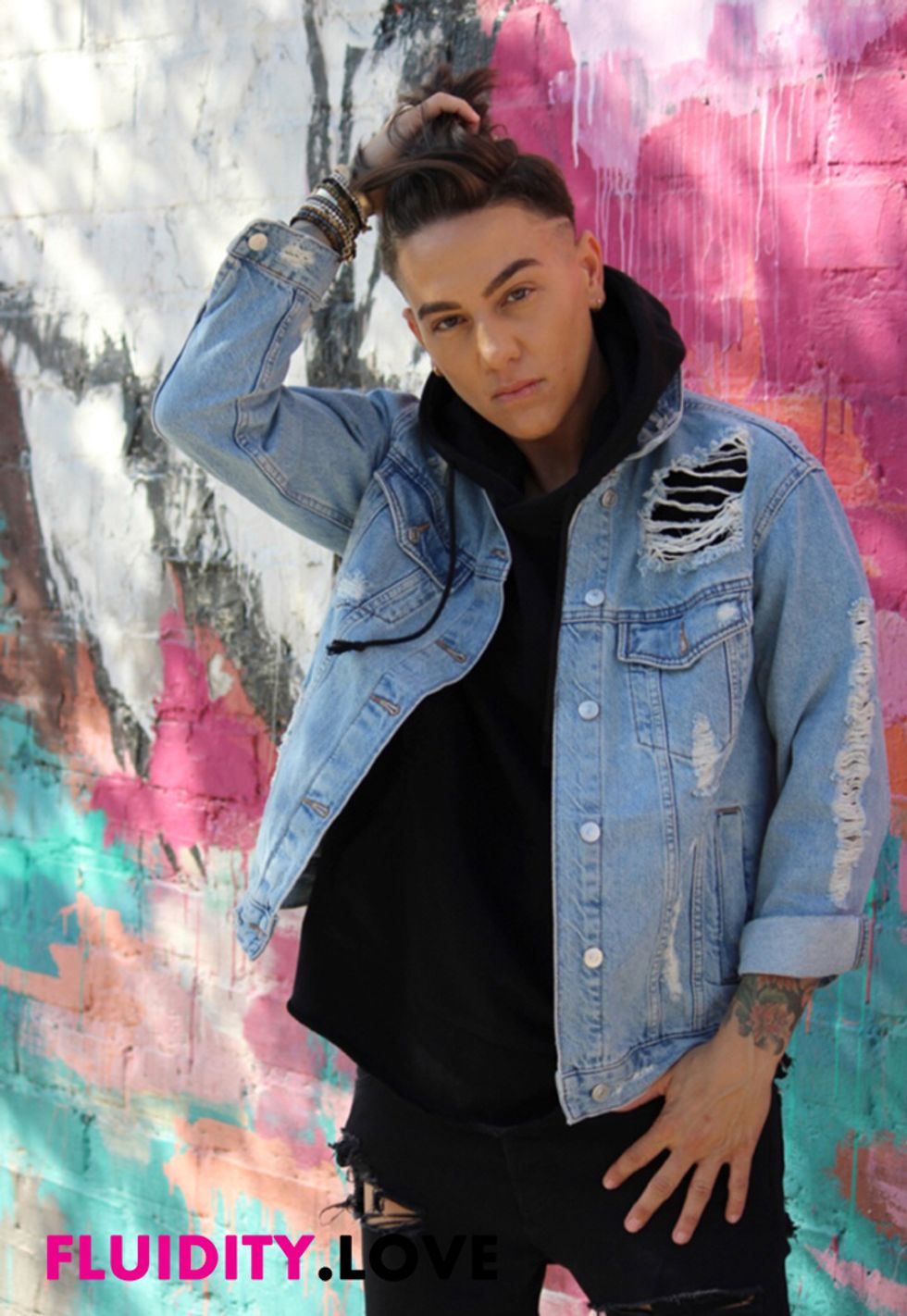 Coming Out: Went Great!
I came out to my sister and Mom first. My sister said I was her best friend when I told her. It went great! My mom said she kind of already knew and told me she would love me no matter what I became or who I would love. She just loves me so if I am happy, she's happy. My support system is my immediate family and close friends, who are my family as well. They hold me down no matter what.
Well when I told one of my best friends from grade school, she got all curious and started asking me questions about what the difference was from kissing a guy and a girl. She even asked me to kiss her just to see. When we stopped kissing, she just shrugged and said "it's like kissing a boy, no difference… You're a good kisser by the way." We just laughed and are still close like sisters.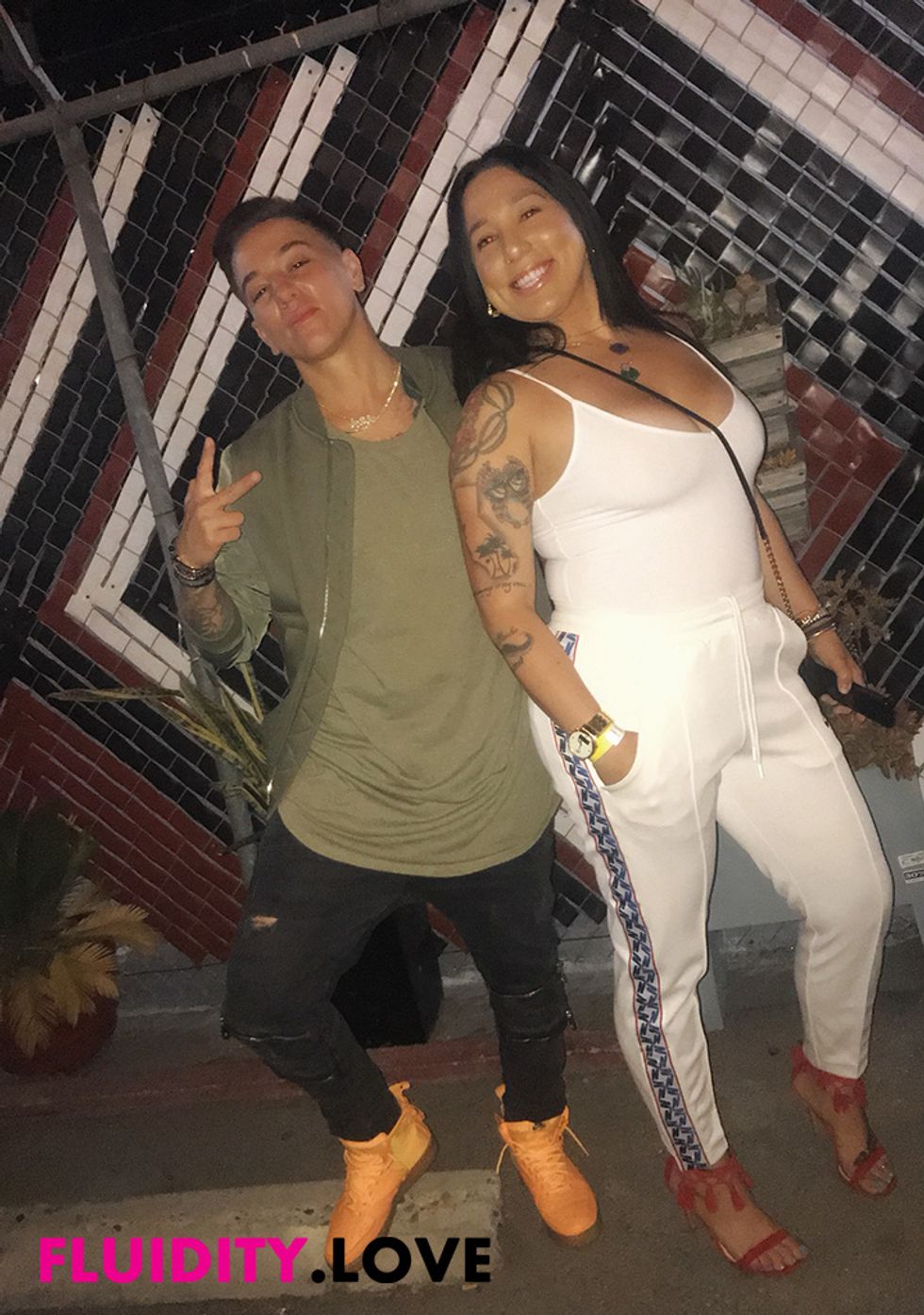 Pushback in Corporate Job
I received pushed back within my career as a corporate employee. I was once told that I need to fit the mold of the "typical manager." This did not stop me though. I demonstrated myself fitting the mold by exceeding the performance goals. I stayed true to myself and they could not discriminate.
Best things about coming out?
Actually "coming out" is the best part. I accepted myself which enables me to create a life that is truthful to me. I have learned to live in my truth every day, without the care or judgement of anyone else. I believe people can and will accept you if you, accept You.
I love to collect sneakers. I have pairs that I have never worn. Sometimes I may give a pair away to my friend's kids when I see they're interested in a pair. It softens my heart when I see they share the same passion.
My Passion & Living My Dream
I love to collect sneakers. I have pairs that I have never worn. Sometimes I may give a pair away to my friend's kids when I see they're interested in a pair. It softens my heart when I see they share the same passion.
I have spent the last 10 years of my career in management for a Fortune 500 company and I own my own Unisex apparel line called "Digg The Kicks." I am currently living my dream because I've created what I have always dreamed about. Now I am focusing on enjoying myself to attract the same love I give to others.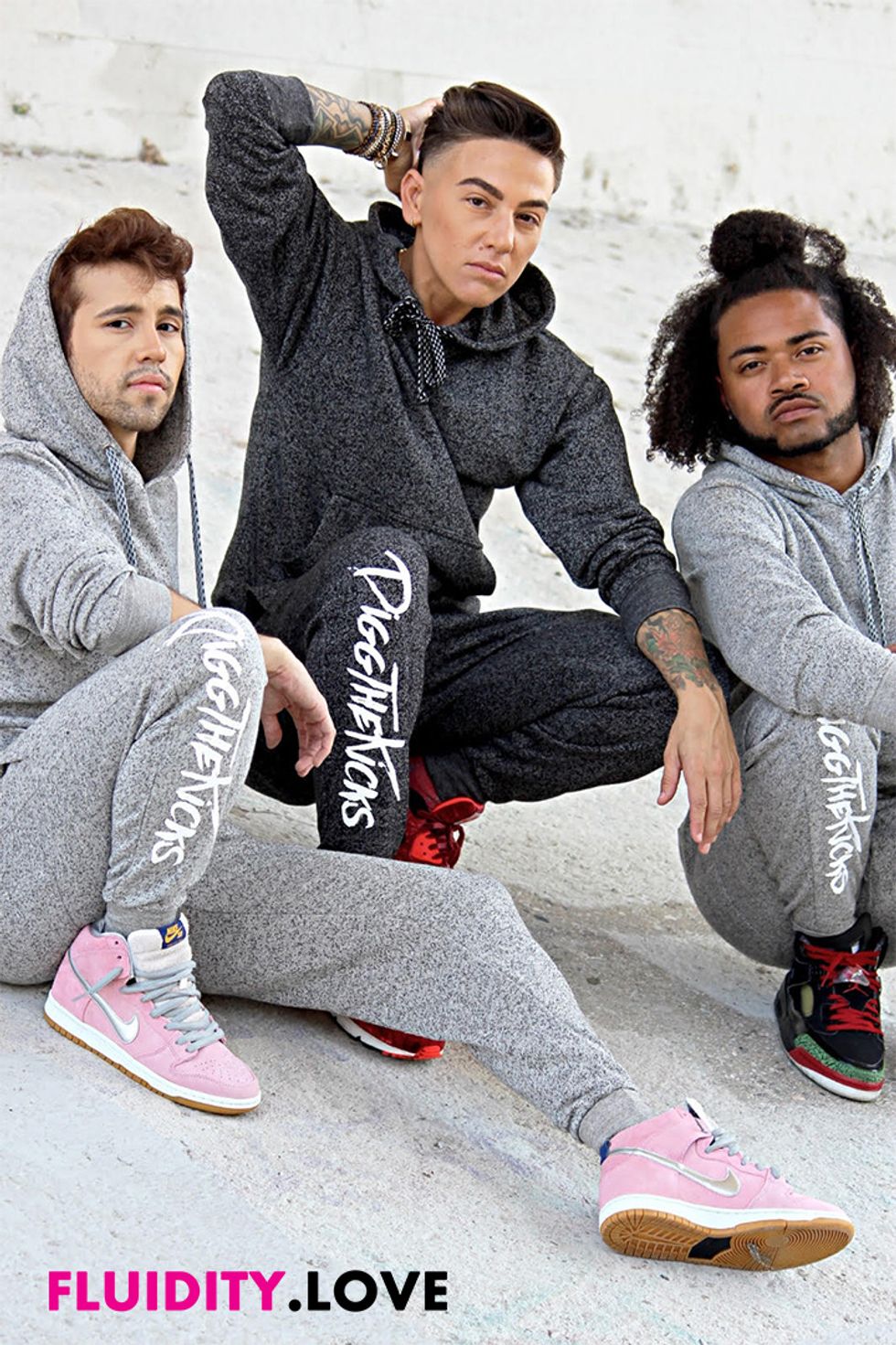 AD Diggs' genderless apparel line "Digg The Kicks"
Genderless Apparel: Digg The Kicks
"If I ever let my head down, it will be to admire my kicks." – AD Diggs
Becoming a Business Owner has always been a desire for AD, naturally creating a "genderless" clothing company. DTK is a brand created to add Dopeness to the apparel of all sneakerheads.
One of the most passionate sneakerheads of this generation decided to add style to a comfortable brand of clothing, while you're rocking your favorite kicks. AD decided to create fashionable attire that matches the relaxed style sneakerheads desire.
Imagine wearing your favorite pair of kicks while sporting a pair of comfortable, stylish sweats that says, "DiggTheKicks". People will focus on the words on your leg first, and then immediately direct their attention to your DOPE kicks! DTK welcomes all.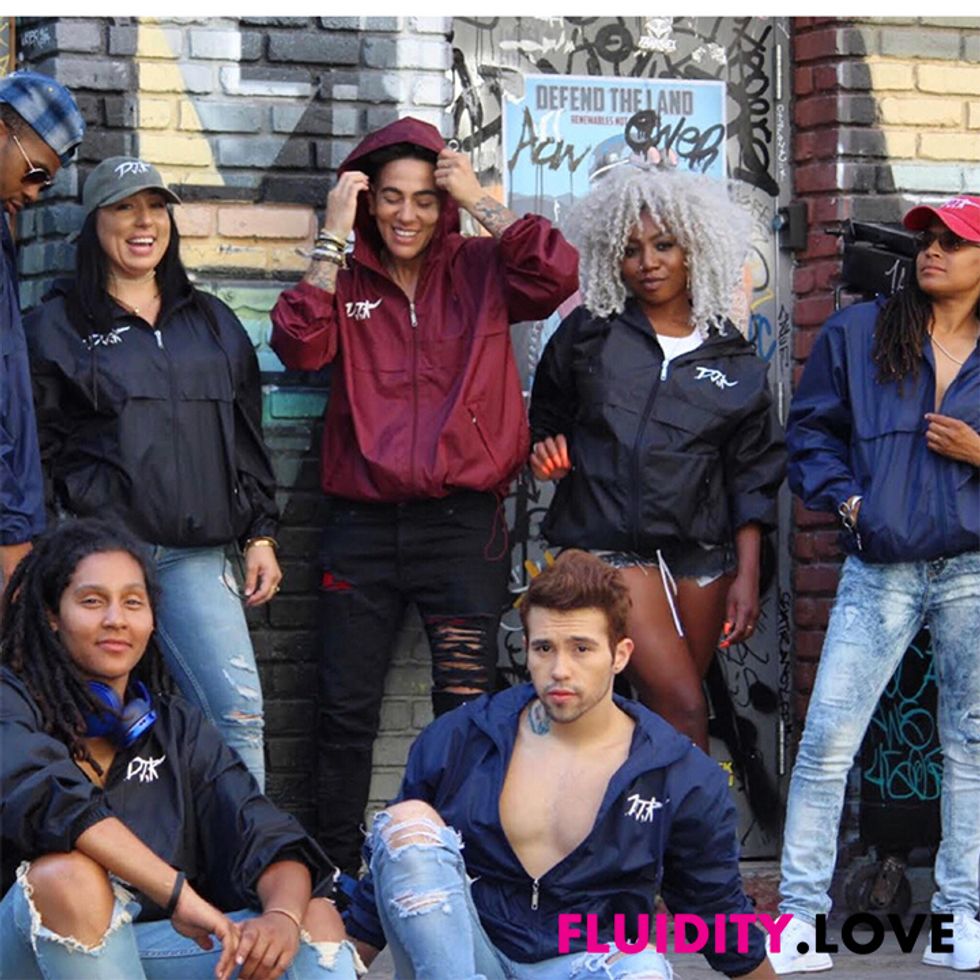 My Inspirations
I read a lot of self-help/ motivational books by authors like John C Maxwell, Eric Thomas, Inky, and Les Brown, just to name a few.Great writers who have inspired me throughout this life journey.
The people I look up to is hands down, Ellen DeGeneres! She was a trail blazer for coming out and not giving a shit about what people felt about it.
Hopes on People & LGBTQ
I hope the LGBTQ community continues to share the love that this world needs. We are a very happy community of people who are not ashamed of changing what we were conditioned to believe as a society. So, it is my hope that people will begin to love without limits and accept people for who they decide to show up as.