Bee Steer & Their Story Being Gender Non-Binary
We are happy to have the chance to talk with Bee Steer from Wales, UK and to share with you about their story being a gender non-binary person.
---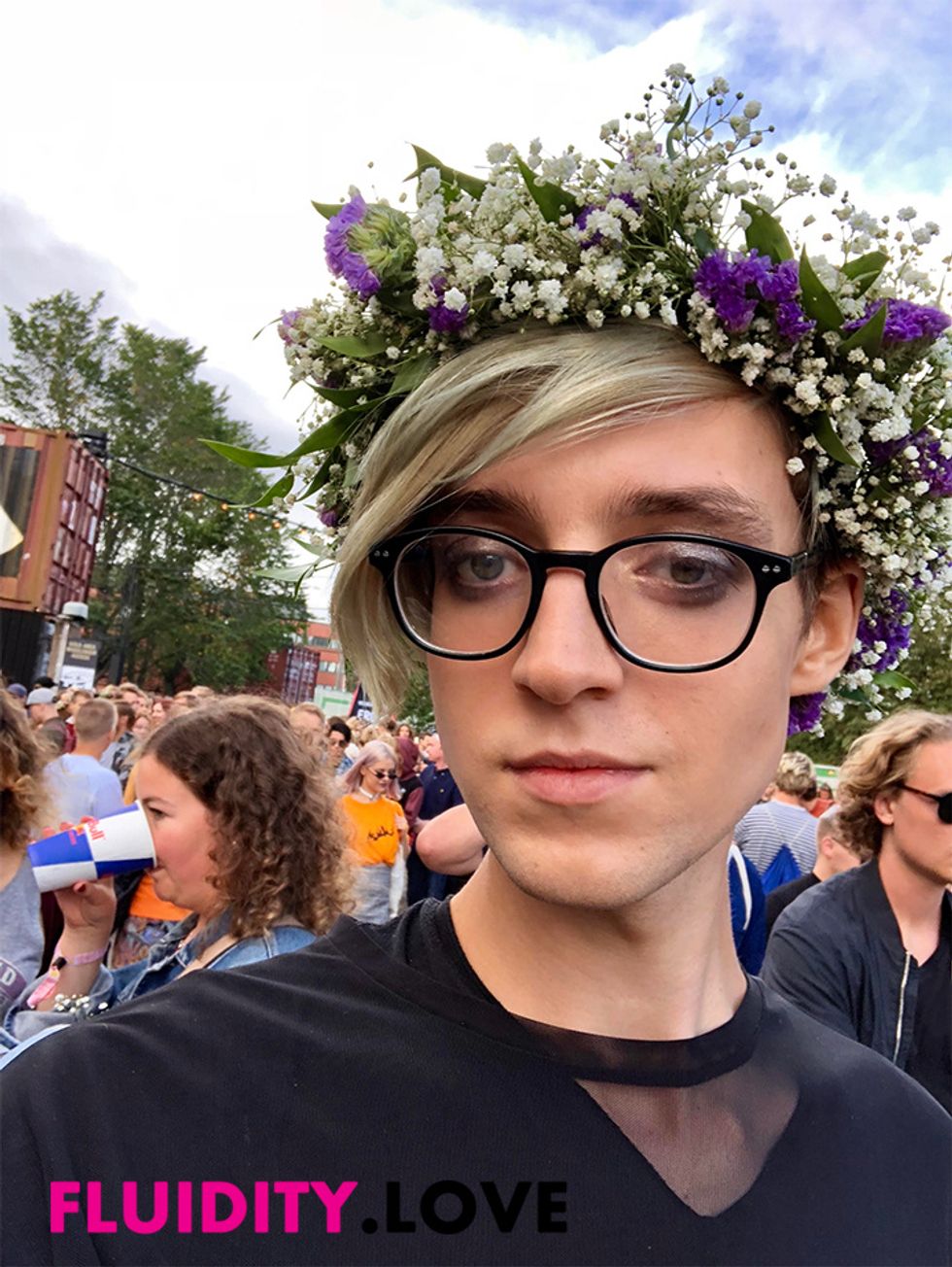 Smokey eyed makeup (by my gf) at the festival, where I realised after I was non binary
Growing Up
Unfortunately I went to a somewhat homophobic secondary school so wasn't able to freely think about my sexuality, let alone gender. I was comfortable liking girls so just tried not to think about being bisexual/pansexual.
Luckily, in high school, I made a fairly diverse group of LGBT friends where I was comfortable enough to explore my thoughts, and pretty soon came out as bisexual.
Fast forward to my third year of university, I did a study year abroad in Finland, Helsinki. The city was incredibly progressive with such varied styles and forms of expression. It seemed a lot more acceptable to be femme/masc regardless of gender and this is where I started to experiment with more androgynous fashion.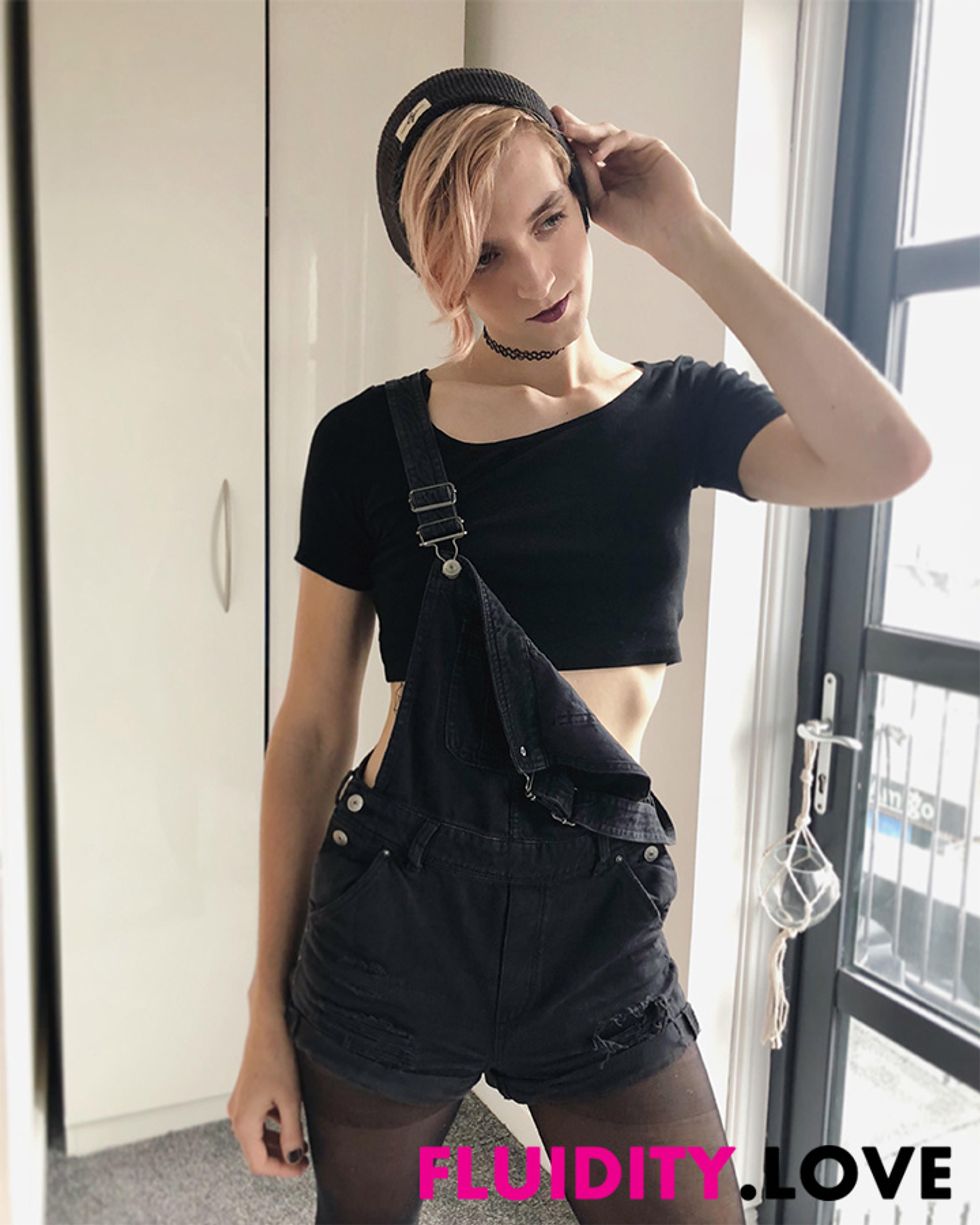 First time going out in 'girlmode'. My gf did my makeup again and I borrowed her clothes for it.
Coming Out Process: Gender Non-Binary
After being in Helsinki for several months, I started to feel more myself. I remember rocking some ripped jeans and fishnets to Pride, wearing smokey eyed makeup and a mesh top to a music festival too and generally trying to dress in things that made me happy and feel more genderqueer.
It was after that music festival I very much realised I was non-binary, something I didn't really mention to friends straight away. Instead I started a private instagram as a way to start experimenting heavily with crop tops, bodysuits, makeup etc to see how I felt. It was a lot of fun and became my main way of coming out to friends, who I'd just follow subtly and expect them to see the account (which worked!).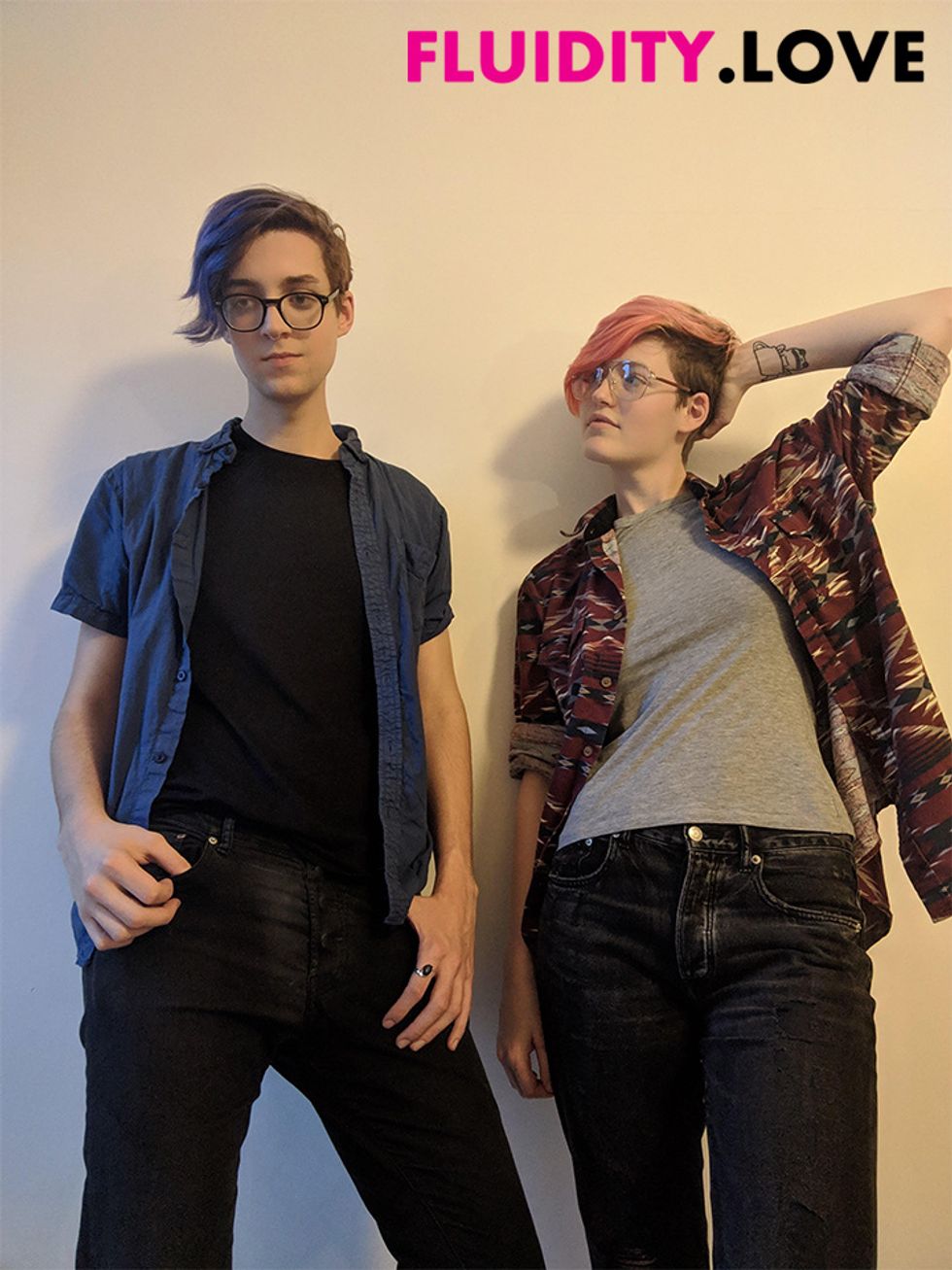 A photoshoot with my enby friend to show off some gender fluidity with masc/femme vibes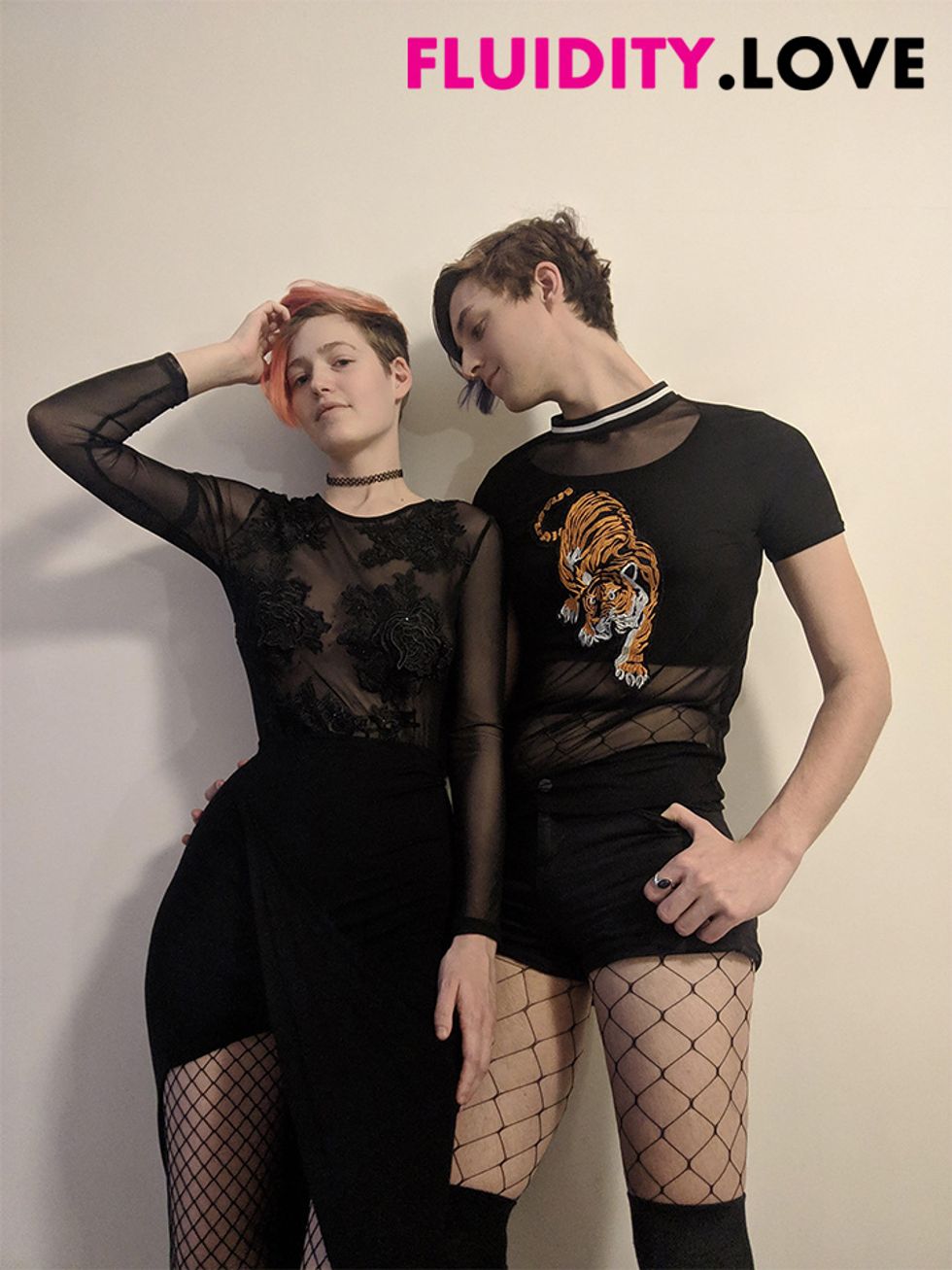 Supportive Circle
I'm pretty much out to everyone considering how generally queer I dress daily now. All my friends have been incredibly supportive, in fact I've even inspired a few friends to come out about sexuality/gender issues they've faced which has been very rewarding and validating too. I came out to my parents recently who don't understand it but have given me 110% of their support.
I have an amazingly close non-binary friend in the city I live in who seems to always be on the same page as me, which is validating. But generally, I have very accepting friends and I know I'm gonna be comfortable being myself regardless.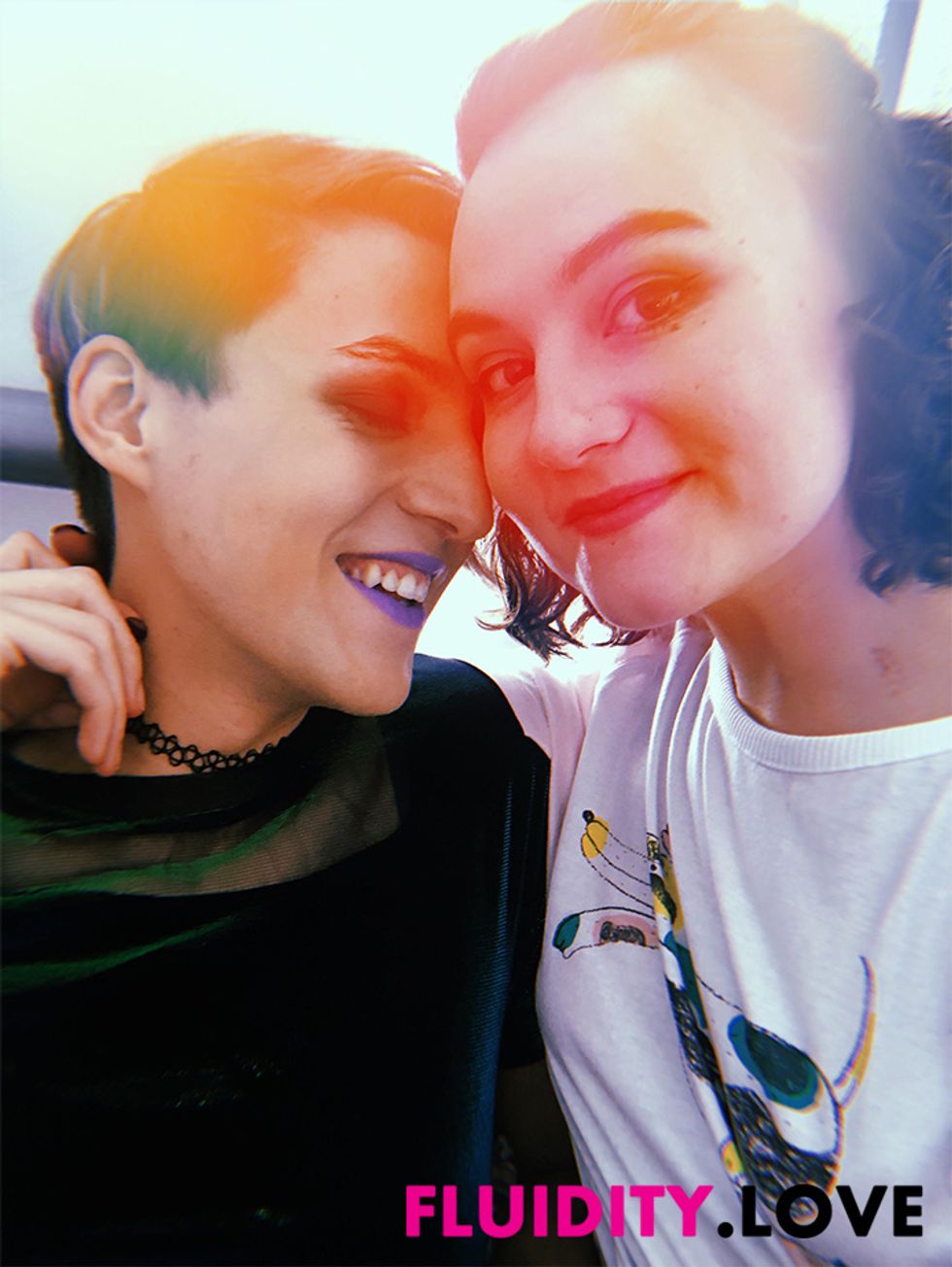 Favourite photos of me and my gf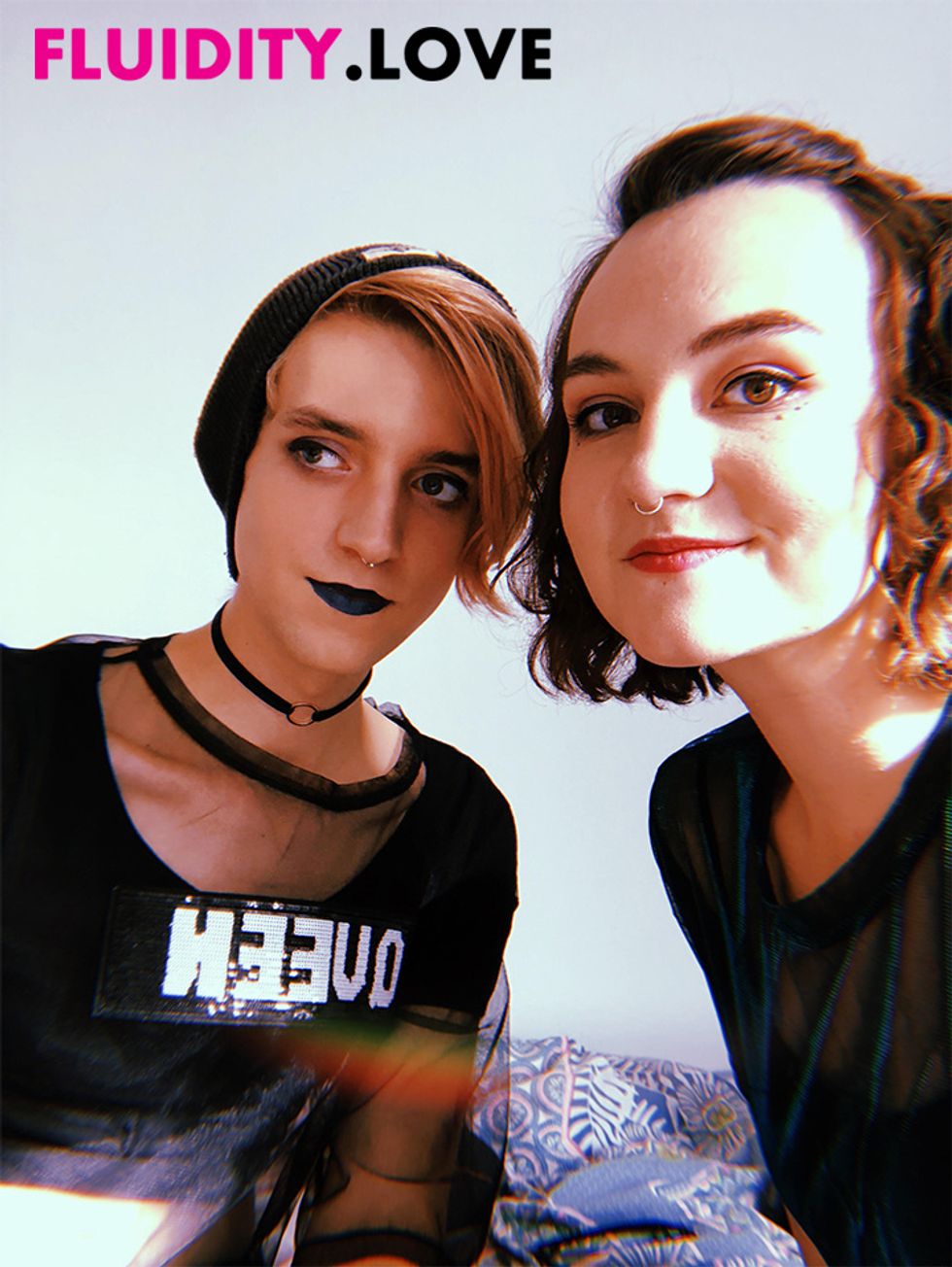 Best Things About Being Out
I get to dress how I like and feel me. I've learnt how to do makeup and am actually interested in the clothes I wear for the first time in my life. I've also managed to meet and talk to some awesome LGBT people.
The Freedom About Being Gender Non-Binary
I feel the more people I expose to the idea of being non-binary the more I see people agree with a lot of the views I have on gender or realise themselves as non-binary too. The idea of restricting what we wear because of societies views of male/female clothes is pretty weird to me. Just rock what clothes you want has always been my opinion and really hope people become more intune with that philosophy over time as well.
I do like the term non-binary as it is an umbrella term for just not being male or female. It leaves a lot of freedom for expression outside the gender binaries and I find it a lot of fun to be more fluid with my gender in general and be unrestricted by what should be traditionally masc or femme.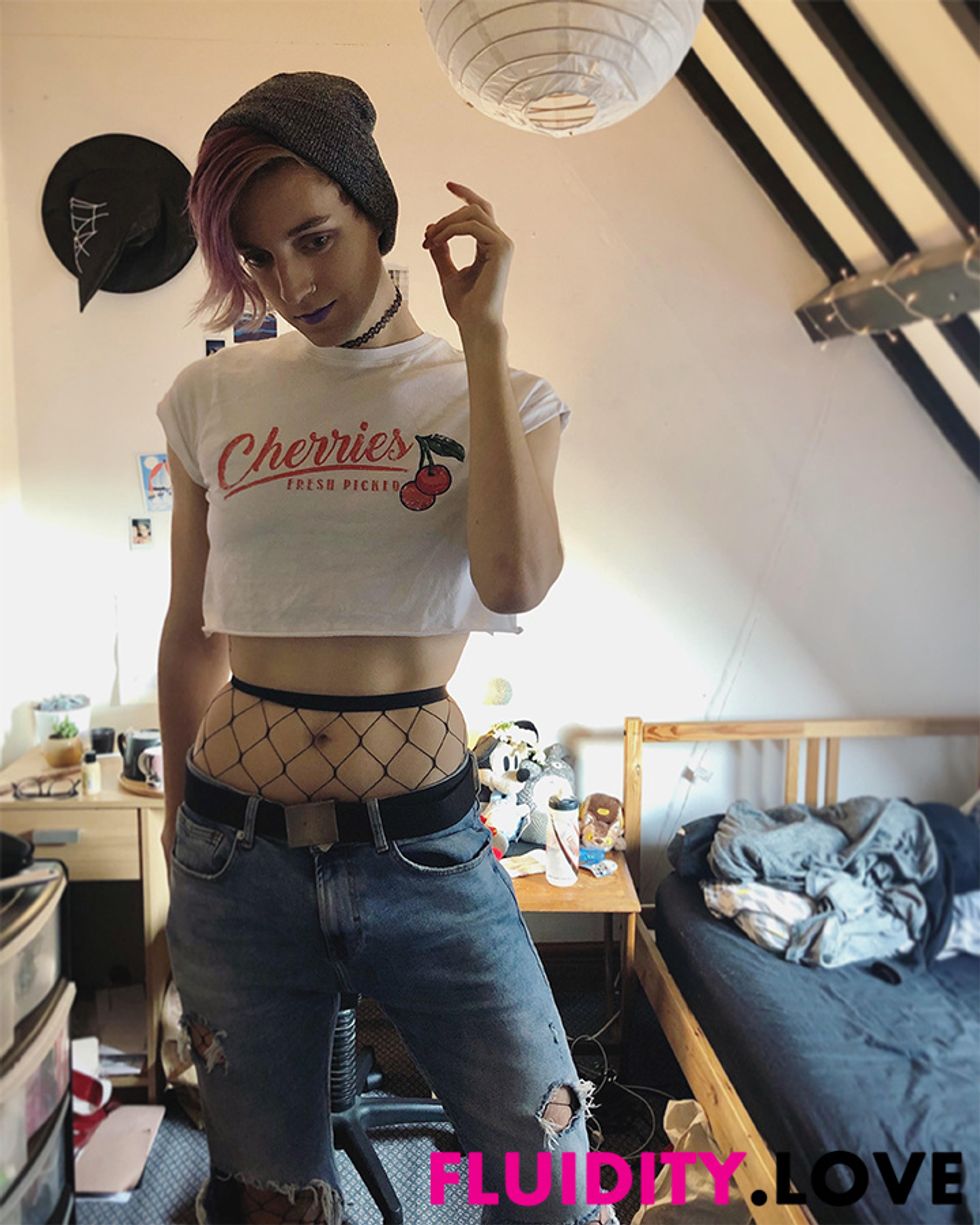 My Life Today
Right now, I'm in my fourth and final year of university, hoping to receive a masters. I'm studying maths in an English University while also working remotely for a Finnish company doing artificial intelligence when I can. I worked for them for several months last summer in Finland and hoping to move out to the country permanently after I graduate to continue working with them.
Current Relationship
I've been with my girlfriend for well over 5 years. She's been such a huge support for me and helped me so much when I started experimenting. I stole a large portion of her wardrobe since we somehow are the same size…
People I Look Up To
I always think more enby people in the media is pretty cool. I saw recently Ezra Miller came out as non-binary and being a huge fan of their work before, just made me fall more in love with them. Otherwise I've been following androgynous fashion models for quite a while with my favourites being Monica Joy, Trinity Bree and Ellix Cain.