Larson Timothy on Living His Authentic Life
We are so happy to have the chance to interview Larson Timothy. Lars is a very inspiring and friendly person, and we are proud to present you his story.
---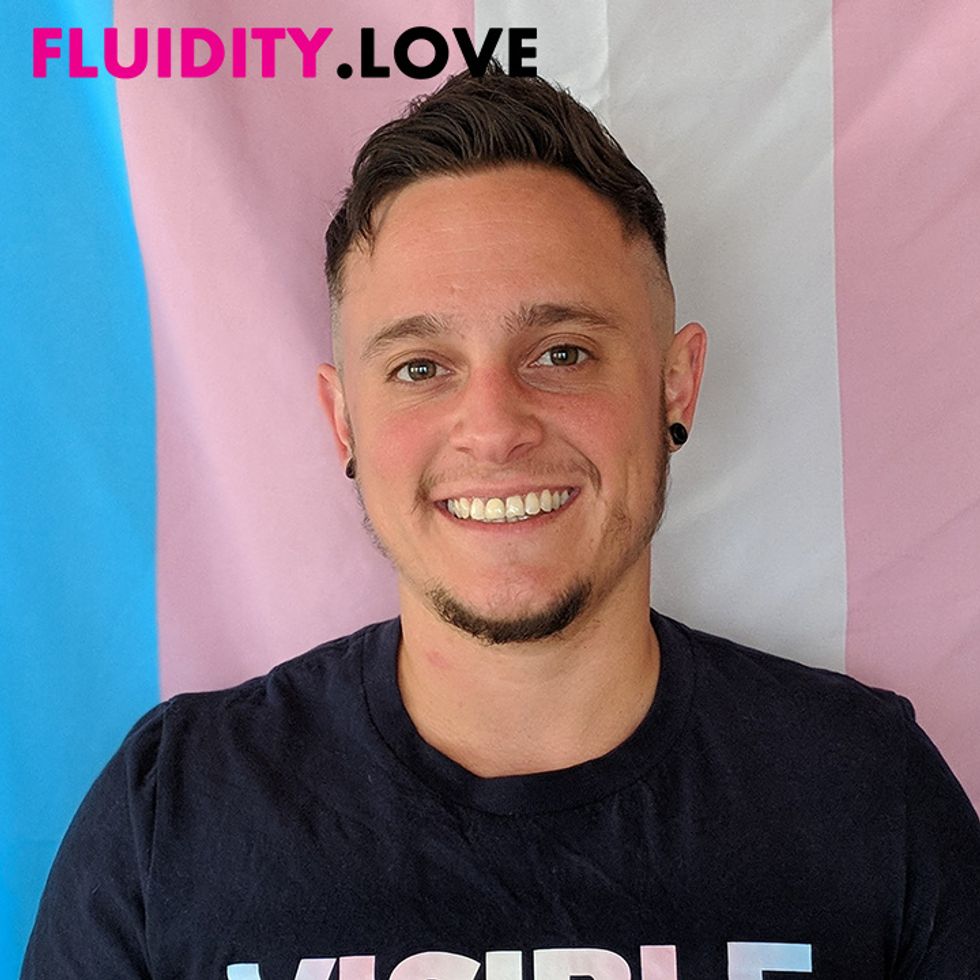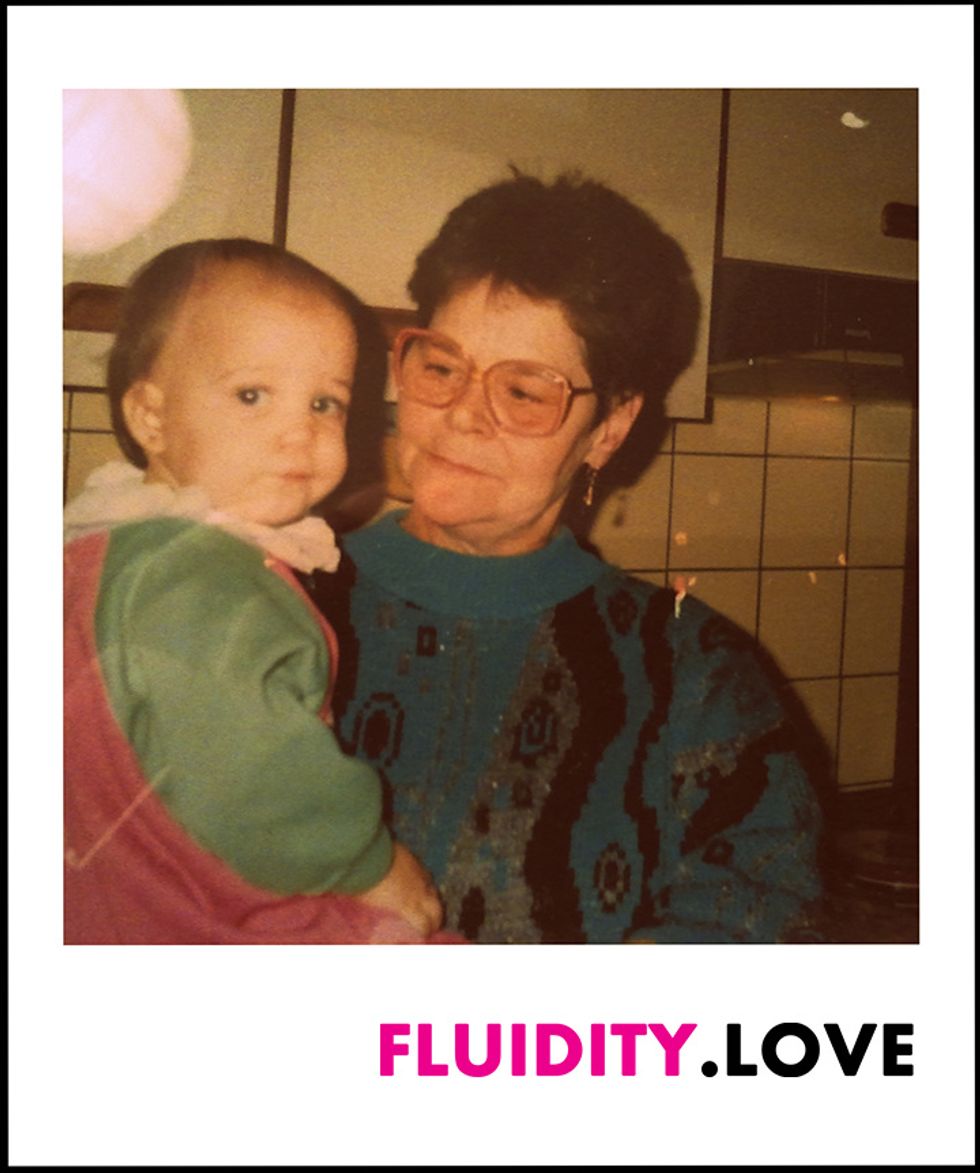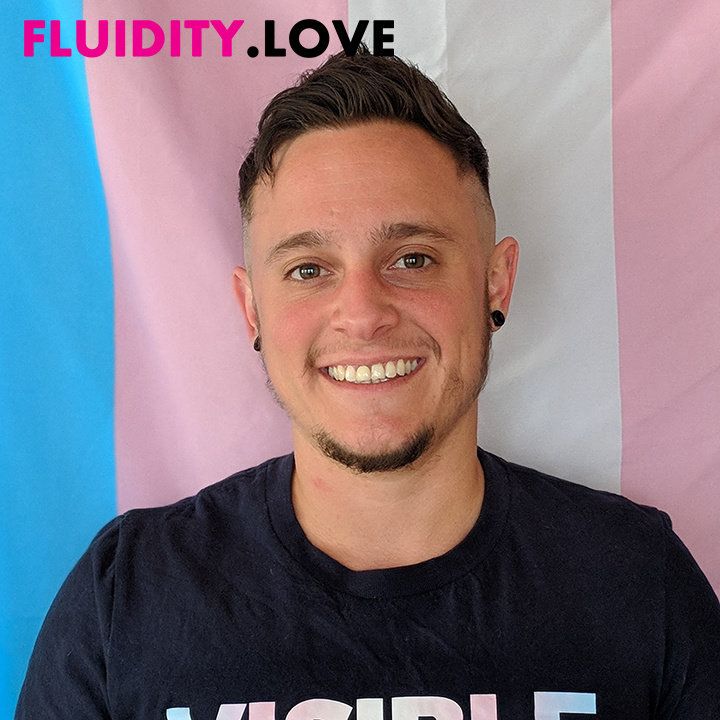 assets.rbl.ms
Growing Up: "Anytime I had to wear a dress I had a meltdown"
Childhood was rough at times. I spent a lot of time outside playing sports. Soccer was my main sport but I'd play hockey,football and all the neighborhood games with the boys in the dirt. My parents let me dress in boy clothes unless I had something special to attend like my first communion. I had to wear a dress and anytime I had to do that I had a meltdown. Tears,l and screaming tantrums. After my first communion I ran all the way home tearing my dress off through the neighborhood.
During highschool and into part of college I tried to present as more feminine by wearing makeup,tight jeans, tight shirts, sometimes wearing dresses and carrying a purse. Every day I got dressed like this I had meltdowns. dresses and makeup felt wrong on my skin. I started to drink and do drugs early on to cope with these feelings.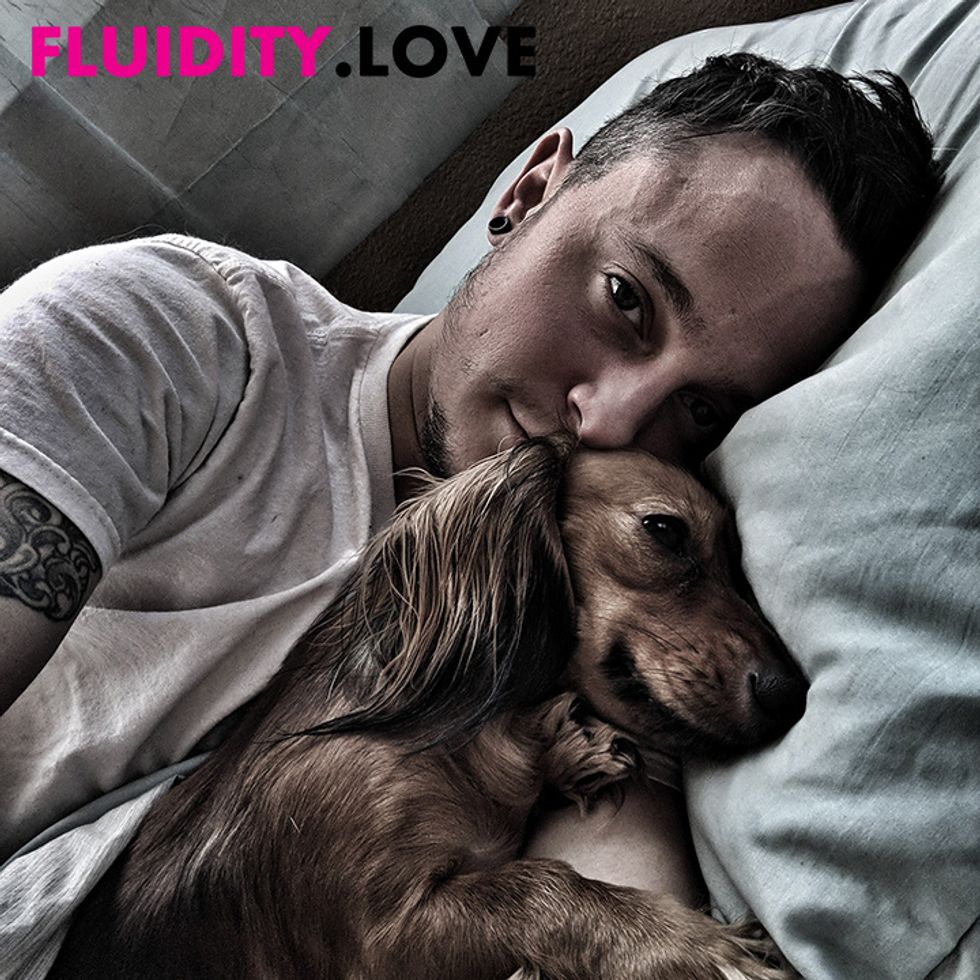 Questioning Myself/ Self-Discovery
I tore my knee a few times playing soccer and was prescribed pain meds and I immediately knew opoiods and alcohol we're going to be my drug of choice to numb my feelings. I started drinking and using everyday and eventually became addicted. If I didn't use for a day I would be in full blown withdrawal. The first time I got sober I was 21 and stayed sober at first for 3 months, relapsed, 8 months, relapsed , 3 years relapsed. This was about the time I really started to question myself and really think about transitionimg as I met someone who was about to transition from female to male.
I felt like coming out, starting hormones and having surgery was something I never could do so I began to drink more and more again everyday and would go through withdrawal. I thought about committing suicide but my dog was the only thing that kept me alive and holding on. I started missing work alot due to this and stopped really taking care of myself and my house my bills. I lived in a small studio at the time and it was filthy Garbage and bottles everywhere. I was confronted at work about my appearance of not taking care of myself and missing work so much. They knew I had relapsed.
After this I started to tell people I feel like I was supposed to be born a boy. I finally came to terms with it but I was crushed because I thought there was never anything I could do about it. How would I come out there my parents? My friends? Will anyone ever love me? I was sure they wouldn't. So I kept using more to self medicate.
I'd wake up on my floor face burried in the carpet most mornings still drunk and taking opiods to get through my day. After work was right back to the bar. A vicious cycle I put myself through until I got arrested leaving a bar. I spent the night in jail and had 3 drug counts and an aggravated DWI. I knew right then and there I would have to go to mandated drug and alcohol counseling. The thing is I was begging to go to rehab. I just couldn't make myself do it. This was the perfect opportunity to get it right because if I don't.. I'm going to die. I decided I had to come out to stay sober and save my life no matter who accepted me.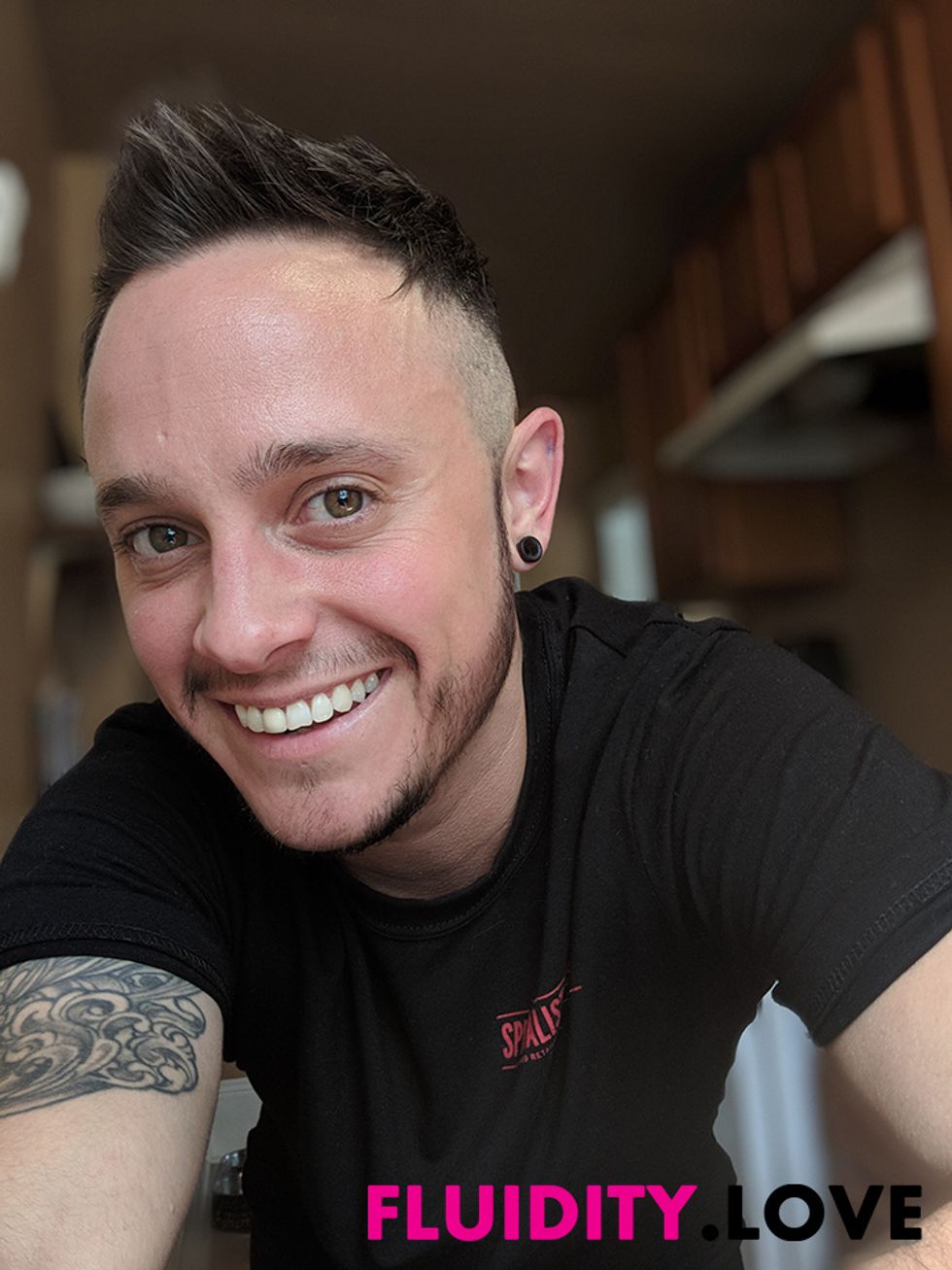 Coming Out Experience
I started to tell friends and all of my friends were amazingly accepting! I told my counselor while I was in rehab next and she helped me figure out where to start with my transition and offered so much support. When I told my mom she was supportive but scared for me. Knowing all of the things I would have to go through she didn't want it to hurt me. My dad didn't understand and and we didn't talk much for a while until recently. I think he is starting to see how truly happy I am and has finally said he is happy for me.
I'm completely open and visible as I believe that I can help Inspire others who need help with either addiction or loving themselves for who they are. I am lucky enough to have had support I'm most aspects of my life. My dad was the only one who really seemed to have trouble with it. Which of course was heartbreaking at the time but it seems to be better now
Transitioning
I started my transition March 9th 2016 with hormone replacement therapy and at this time I was about 6 months sober. I had to go through months of counseling and assessments and have notes from a psychiatrist and diagnosed with gender dysphoria in order for any doctor to start HRT. I then had a total hysterectomy in Jan 2016. Which of course needed notes from the doctor, counselor and psychiatrist in order for insurance to cover me. Shortly after on April 14th (they day after my birthday) I had top surgery which required more notes.
Best things about transitioning would be that I'm happy, sober, and alive and I met my wife! I've connected with so many amazing people through out this whole process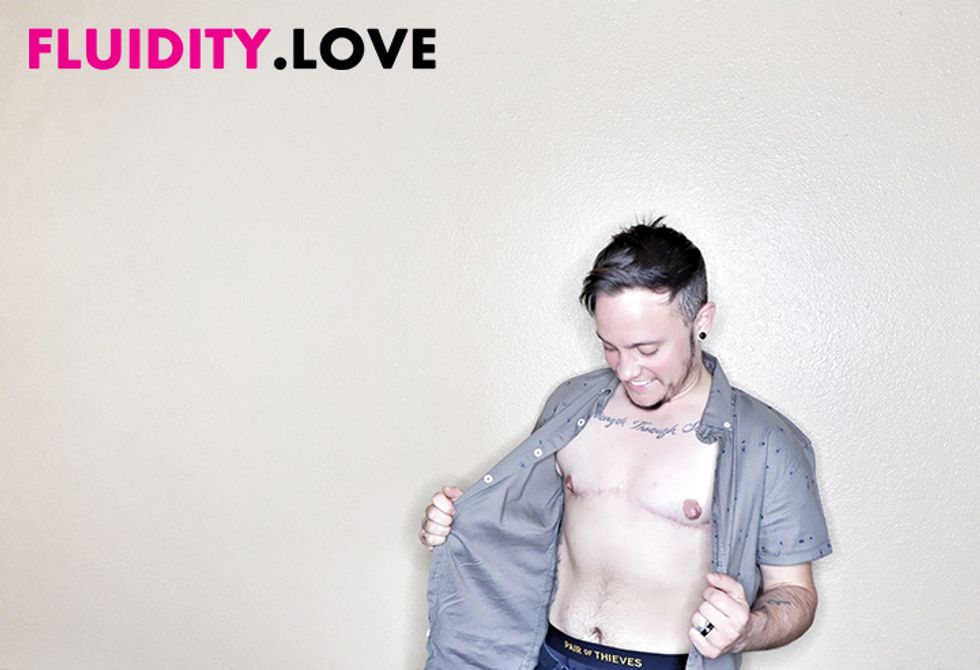 Pushback
I had some issues at my job I was at for 10 years. I had a new supervisor who met me as Lars (early on but I was about to be legally Lars) I worked with mentally and physically disabled adults who would still call me by my old name out of habit. She had heard my old name I'm assuming through that and called me by Laura and she/her a few times.
She also started asking me in emails "how long do you have to keep going to the doctor for" can't you just do the shots yourself" "when is your Transition going to be complete" I'm assuming I was being asked this as I would leave on my lunch to have doctor appointment or leave an hour early at the end of the day. I would always either use my sick time, vacation time , personal time or come in early to make up time.
She told me also in an email that my appointments we're "getting a little ridiculous" needless to say I took those emails to HR and she had to apologise for everythingy work situation now became hostile and her and her boss would then not pick every time mistake that I did in paperwork, not doing enough activities with my group. Any tiny mistake they brought up. I got to the point where I just wait..going back to HR wasn't going to change anything. So I left and found a new job and didn't give much notice.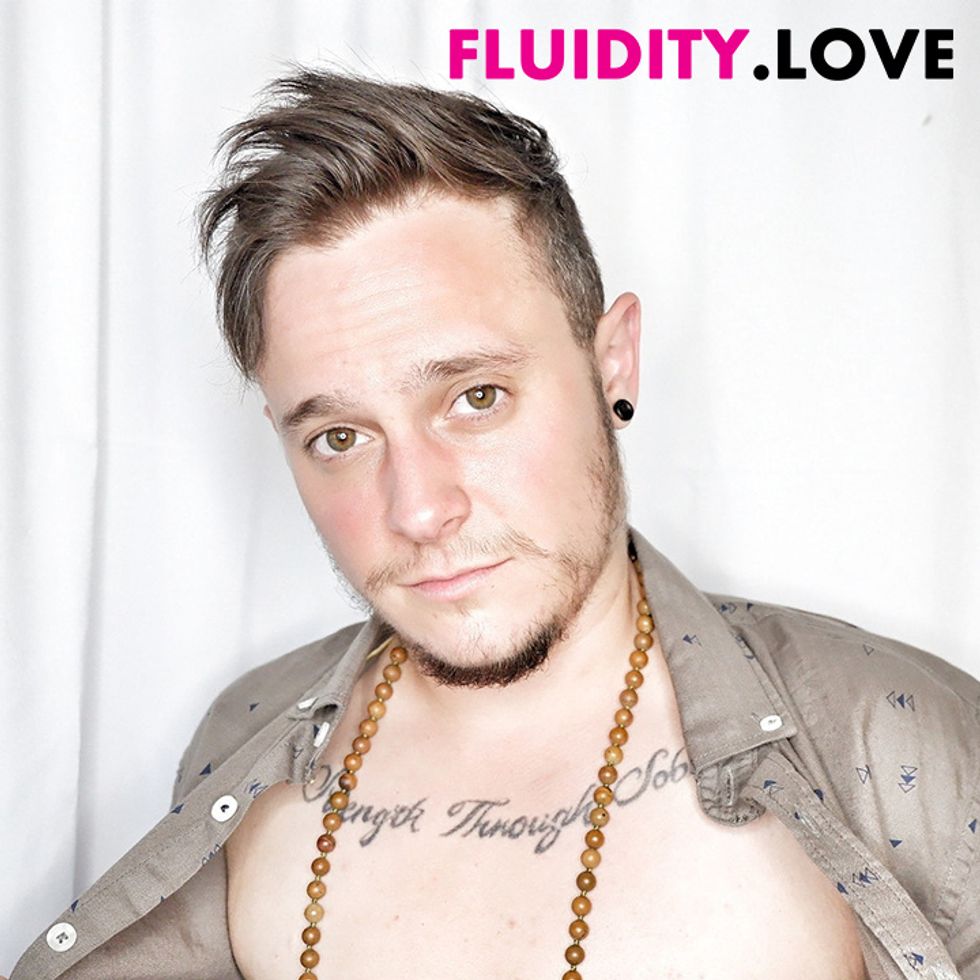 My Life Today
I flipped the house I bought sith my wife and sold it the next year to move to Colorado with her. It's been the best decision for my sobriety and my transition. It's like I got to start fresh. Nobody knows the old me.
I went from working in the mental health field to working with pets. I worked at a doggy daycare before I moved to Colorado and now I'm working at an all natural pet supplies store and loving the fact that I get to help customers help their pets with good food and natural supplements.
I haven't played soccer much in the past few years but I decided when we moved here after watching a few USL soccer games that I'd like to try out to play on the professional level. My try outs for a professional indoor team is next weekend (Sept. 15th 2018) I'm terrified that if I make the team what the coming out process will be like and what kind of conservative Colorado springs is going to think.
"Be you Don't give up on yourself. You have a purpose to Show the world you have a beautifully inspiring soul."
What's something or someone that highly inspired you?
"This is my simple religion. There is no need for temples; no need for complicated philosophy. Our own brain, our own heart is our temple; the philosophy is kindness". -Dalai Lama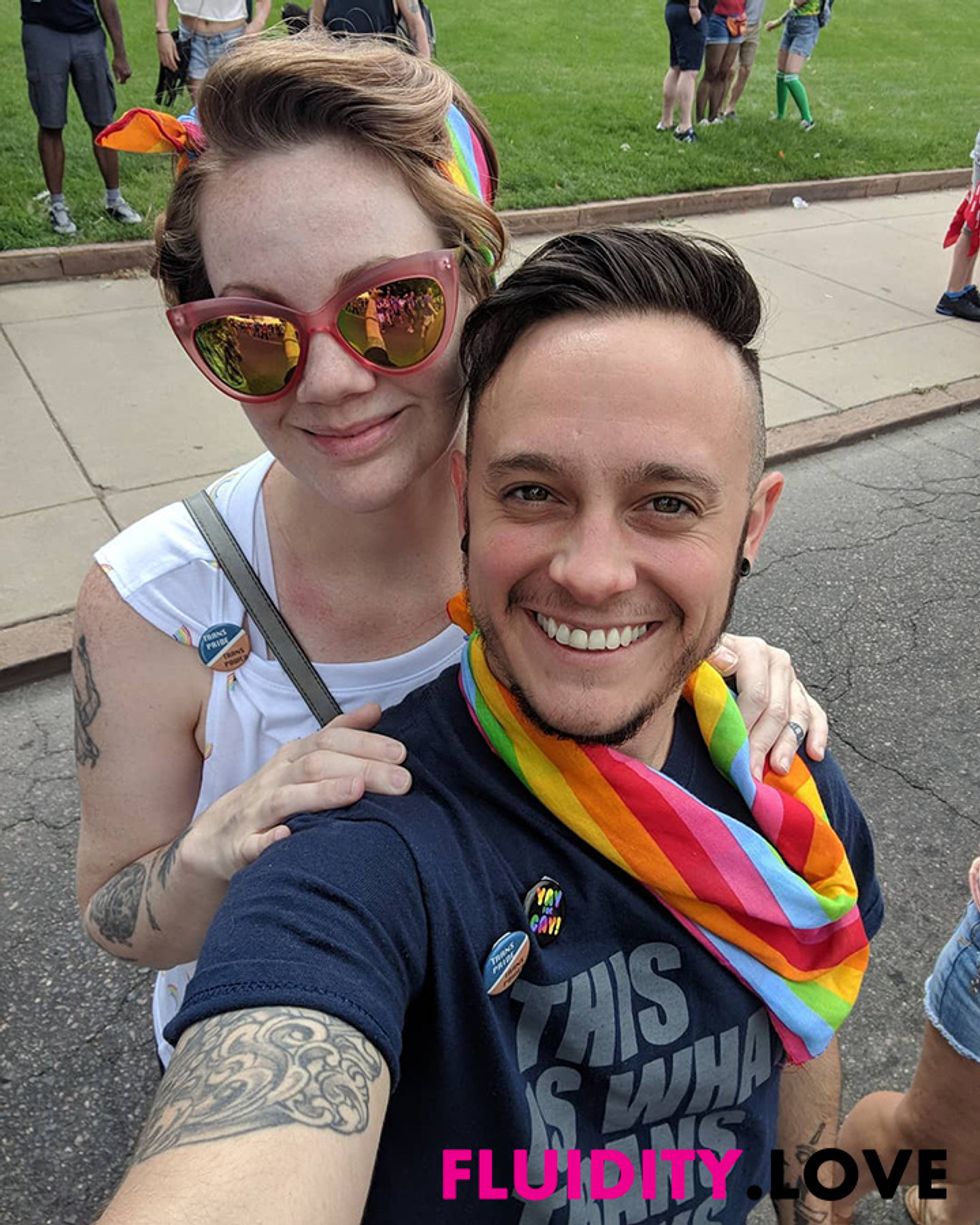 Role model
My wife-shes the most kind-hearted, open minded, loving person. She literally finds the good in every person. If we were all more like her this world would be such a peaceful, accepting place that would be filled with love. Also -my mom. My mom has this "fun, goofy,i don't care what you think of me attitude and is the most open minded person I've ever met "
Hopes for people today & hopes for the future
That we can all coexist no matter what our beliefs are