British Artist & Stylist: Oliver Hull
We are happy to have the chance to talk with Oliver Hull from the UK, and we are proud to present to you his story.
---
Growing Up: Good Upbringing
I grew up in Staffordshire with my mum my dad, brother and sister. I had a really good upbringing and my parents always encouraged me to be myself and follow my heart.
Like a lot of kids growing up LGBT, it was also quite uncomfortable at times. I got picked on at school and got treated badly by some questionable friends. Funnily enough as soon as I came out as gay, a lot of the discomfort, and the bullying stopped. I think it's harder for people to pick on someone who is proud of who they are.
Coming Out

I've always felt very lucky and grateful to have had parents that supported me. When I was 17 I told my dad I had something I needed to tell him whilst whilst we were driving home from a party. I got really upset and he got worried, but when I told him I was gay he just smiled and said 'I thought you were going to tell me something really bad'. He didn't care and neither did my mum, they just wanted me to be happy.
Everyone knows I'm gay, I don't really have to tell that to anyone and society is gradually getting better at letting people be who they want to be.
I was really lucky to have been brought up in an environment where everyone was pretty respectful and accepting of me. The only regret is that I didn't come out sooner.
I have so many wonderful friends who I love like brothers and sisters, and a family who are always there for me. My mum used to say to me 'you are rich and you will always be rich, not in money but in the friends and family you have'.
I have a lot of fun working out ways to express who I am. My close friends call me Princess Olivia.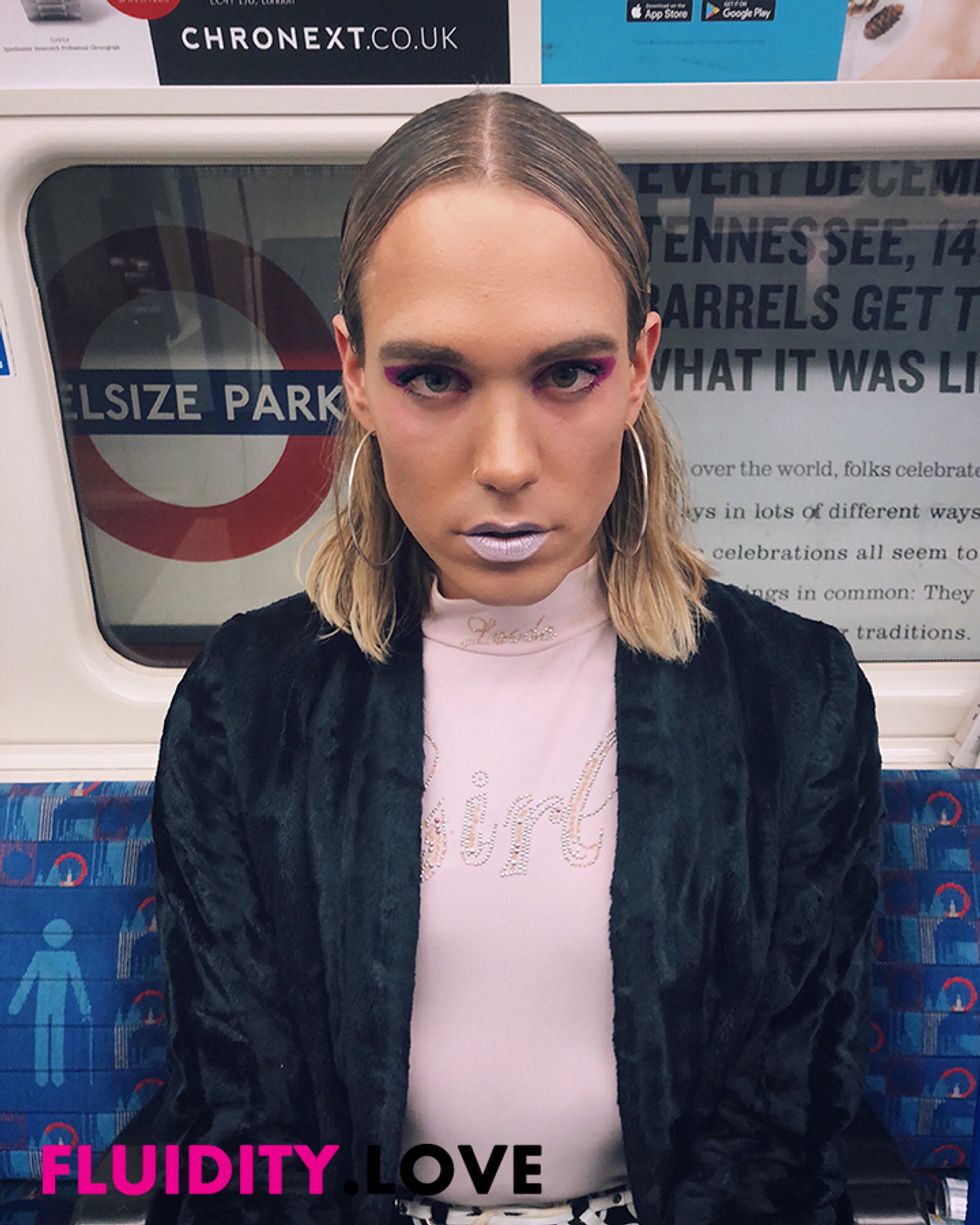 'It's hard being a diamond in a rhinestone world'
It's Empowering!
When I was in denial about who I was, bullies always used that as a way to torment me. Once I came out and owned my sexuality there was nothing that bullies could say that would hurt me because being gay was no longer my weakness.
A lot of people who have never had to hide their sexuality won't understand what it means to come out, or how it shapes you. For me it was incredibly empowering having to understand and accept myself.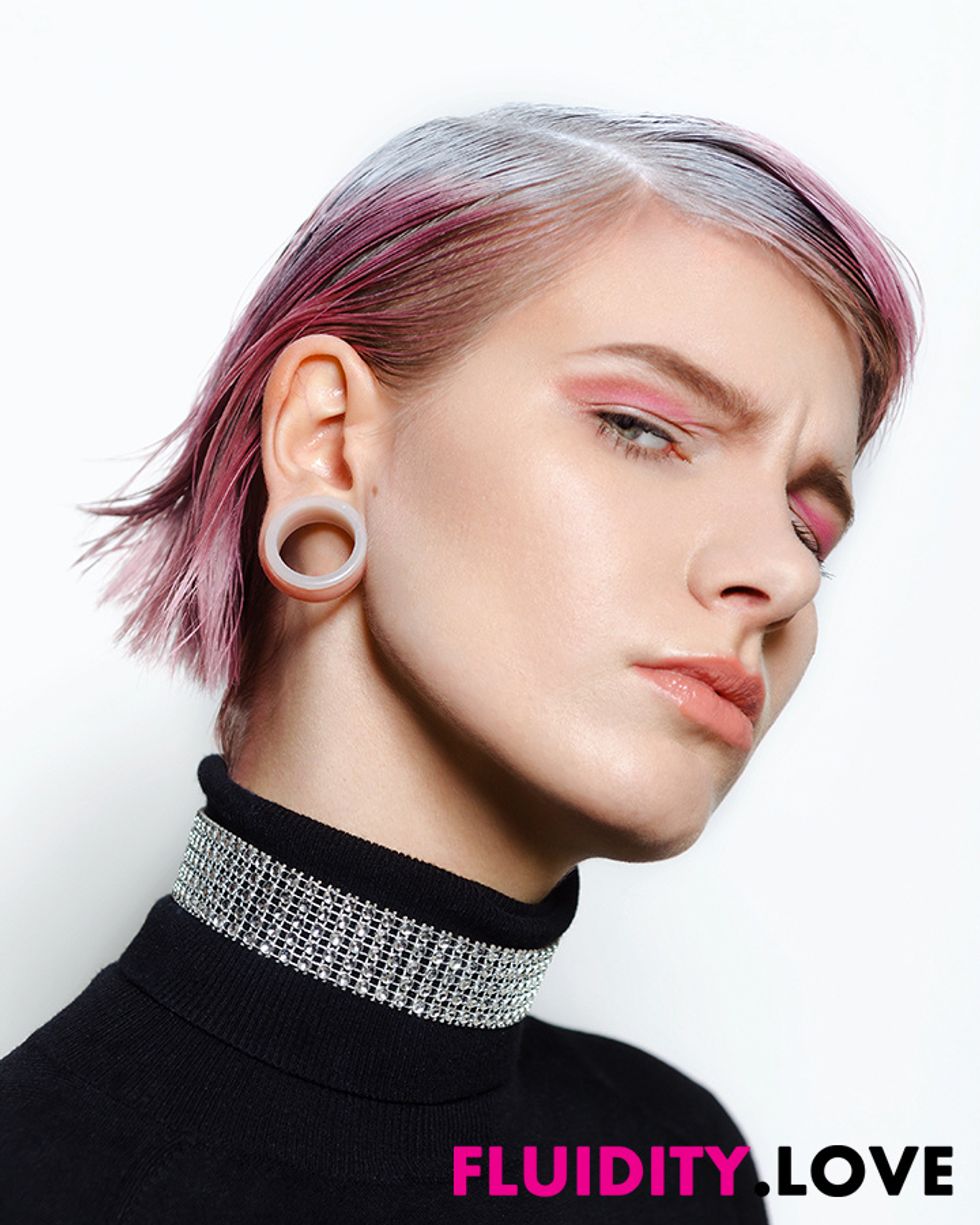 One of my hairdressing work
My Artistry

I've been an artist since I was a child. I have many different creative outlets. At the moment I'm working as a hair stylist in a salon in central London.
I also do a lot of photo shoots outside it the salon for editorials and fashion projects. I'm also a painter. I like to take inspiration from my life and the London party scene and the interesting people I meet.
I moved to London two years ago and it was the best thing I ever did. I always wanted to live in a city where there are so many opportunities and people to meet. London is so accepting that I am able to be who I want to here.
Sometimes when I'm unsure about things I'll ask myself; 'what would Dolly do?'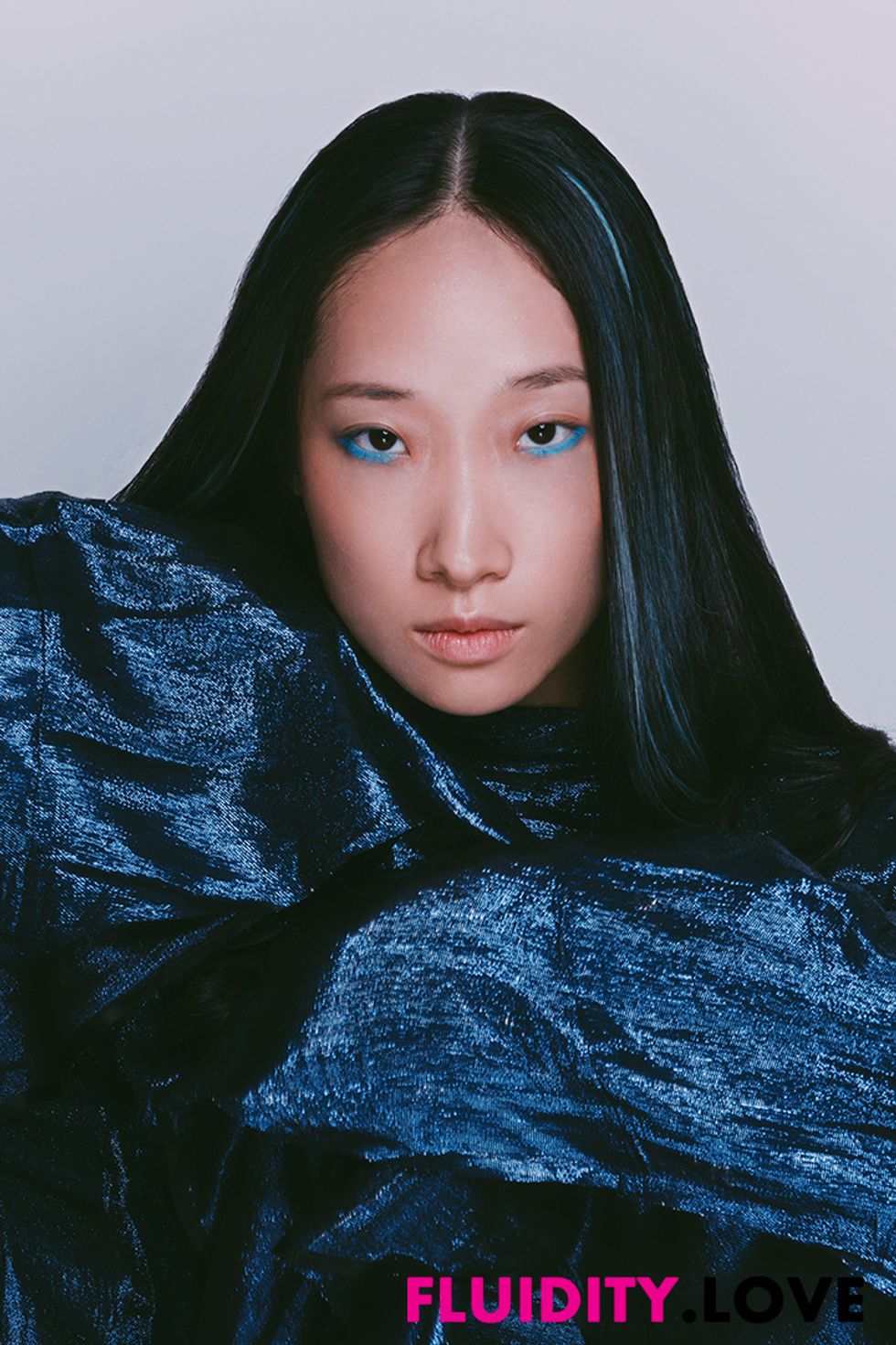 More of my hairdressing works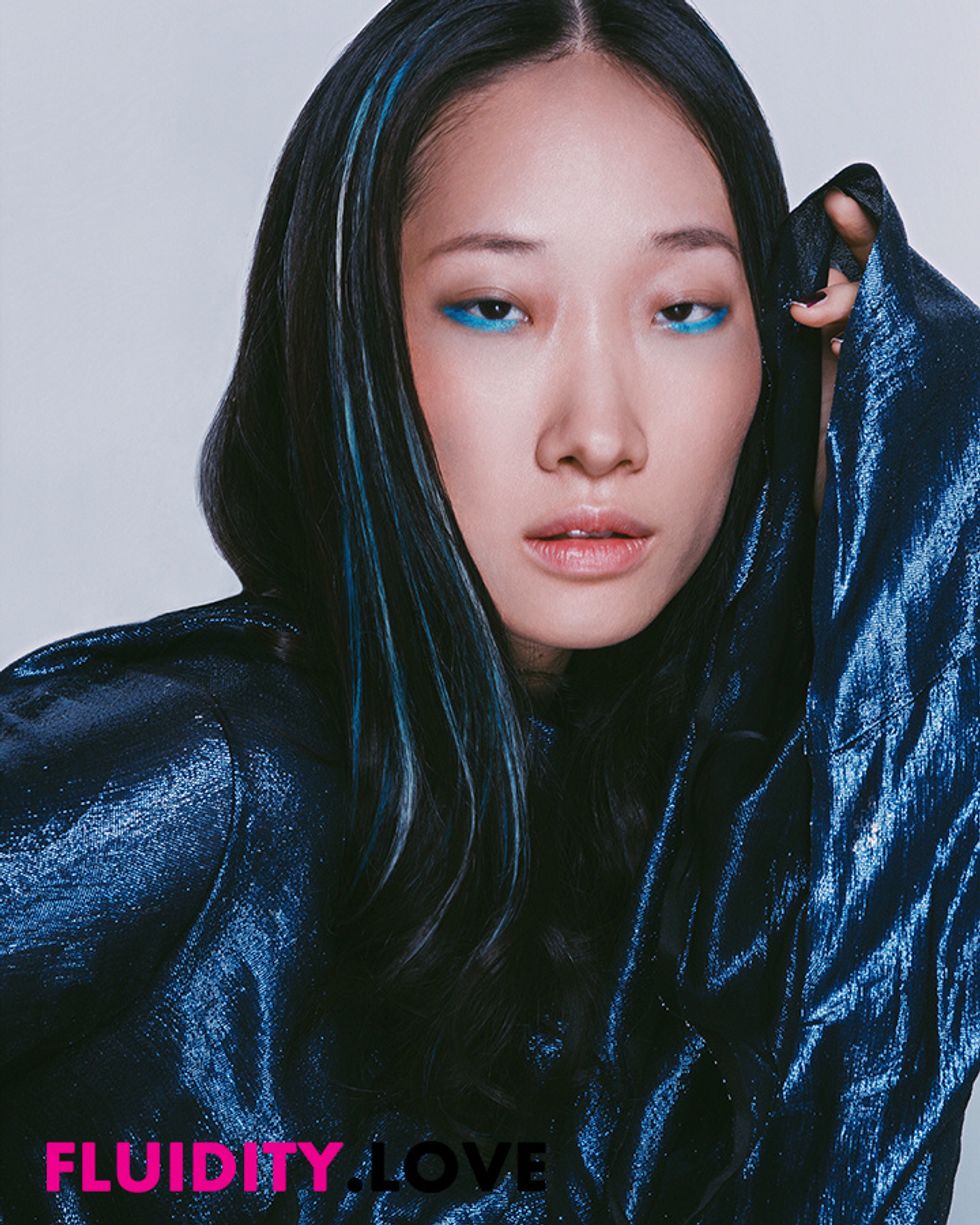 Gender Ideas, Masculinity & Femininity

I'm asked a lot about gender because of the way I look, and as I continue to learn my ideas and understanding on the subject are always changing so I find it hard to hold down a solid opinion.
For me the ultimate goal is for all of us to embrace ourselves and be celebrated as individuals.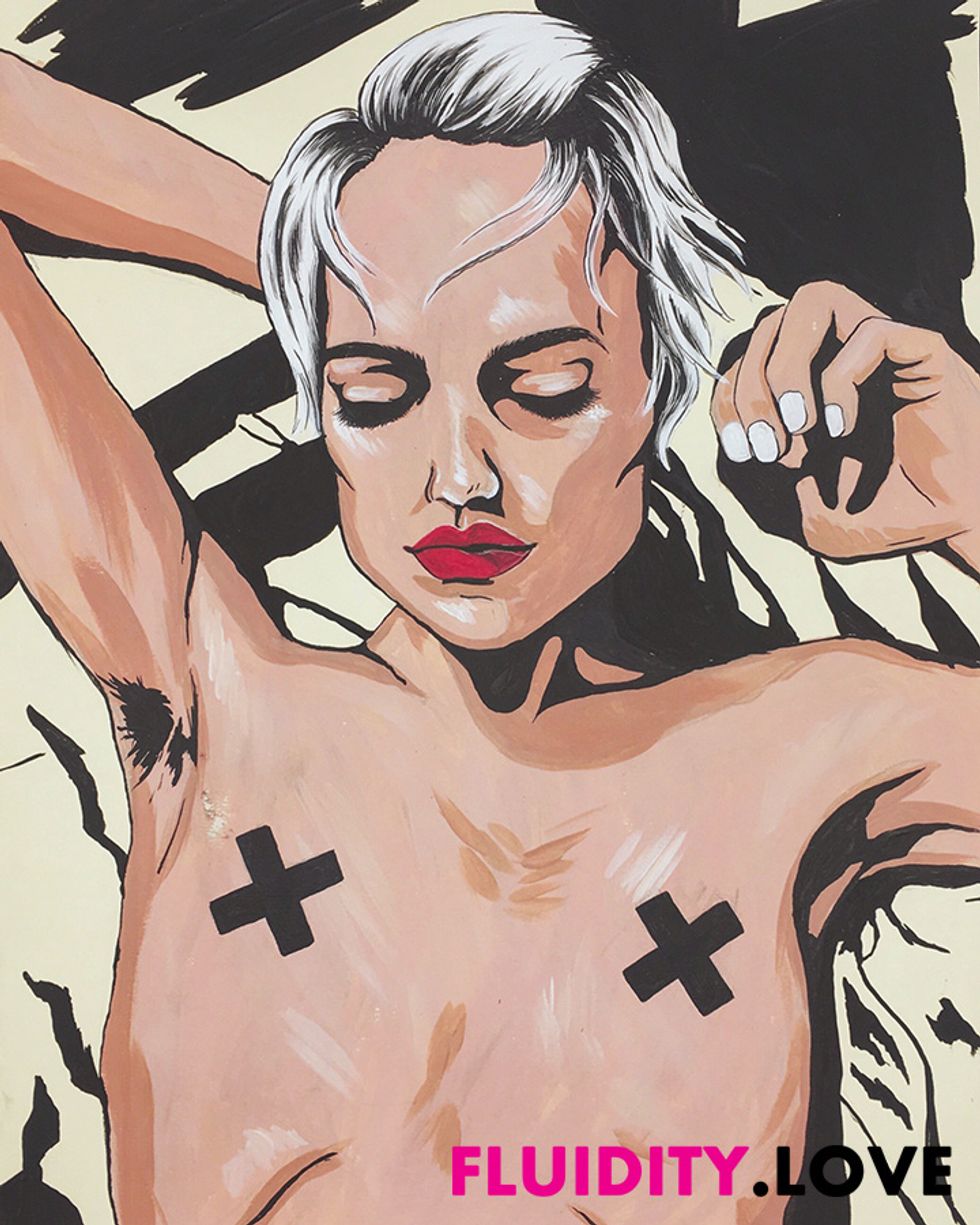 Femininity is not bound to the female form. We are all genderless souls existing in bodies that do not dictate who we are or what we feel.
I think it's great that we live in a time where people are exploring their gender identity. It's also wonderful that people are starting to understand that ones femininity and masculinity doesn't have to correspond to the sex that you are born into.
But I'm often asked what my preferred pronouns are, and the question always throws me. Sometimes I feel the expectancy to identify as something to be a bit restrictive because I don't think my identity can be categorised. Wether I feel masculine or feminine doesn't actually say anything about who I am as a person.
I think people should feel free to express their masculinity and femininity even if it doesn't align with their sex.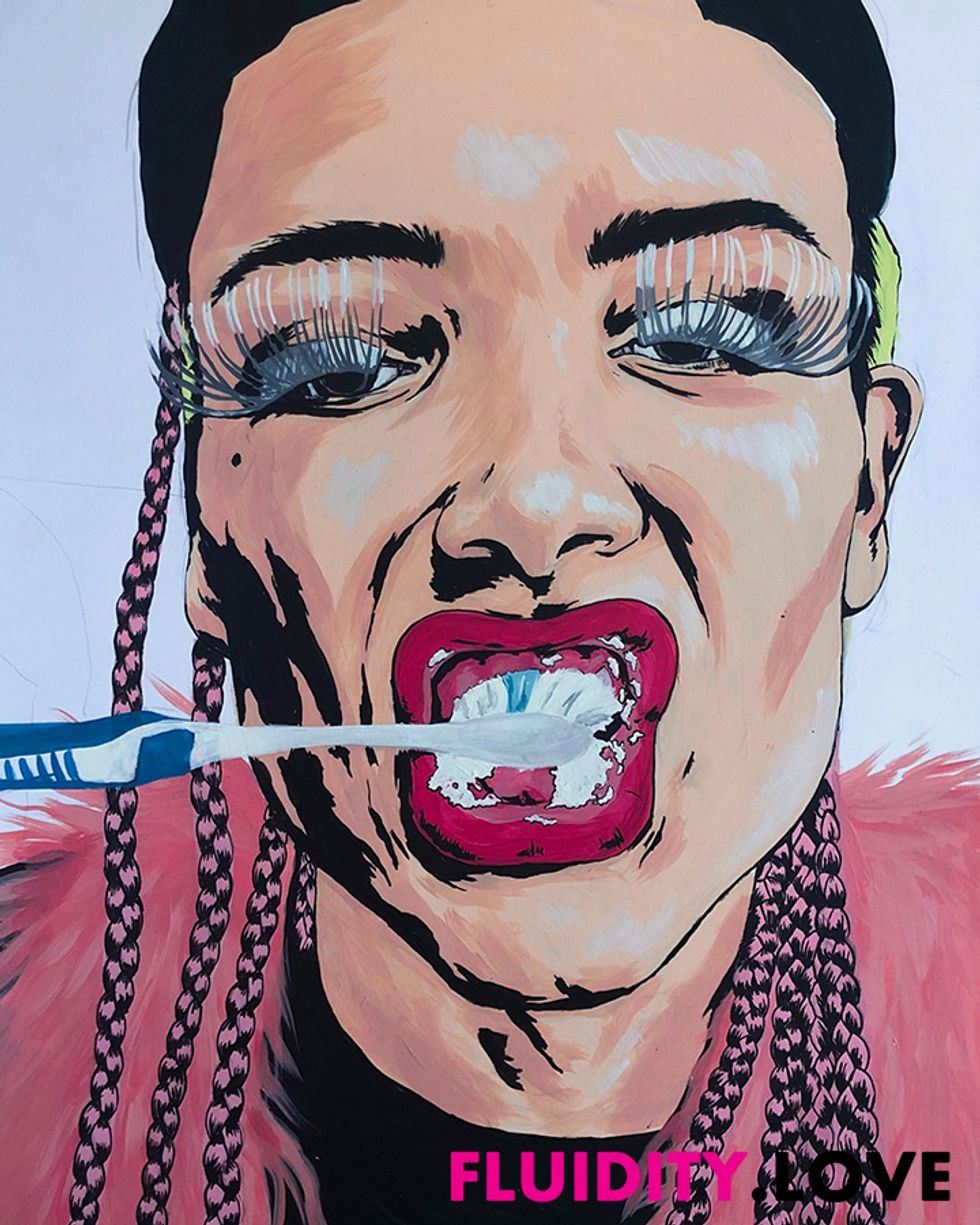 One of my alter ego's: Felicia Keys
People I Look Up To
I look up to anyone who is assertive with their life and their dreams and who tried to be as kind and loving as they can. I admire people who aren't afraid of who they are or what other people think of them.
Dolly Parton, Miley Cyrus, My mum,..
Personal Quotes

I hope that we can all love, respect, and accept each other, before climate change kills us all.
"Whatever you choose to do, do it with a smile :)"