Queer Artist/Model: Robert Twaddle
We are happy to have the chance to talk with Robert Twaddle from UK. He is an inspiring queer artist & model and we are proud to present you his story.

---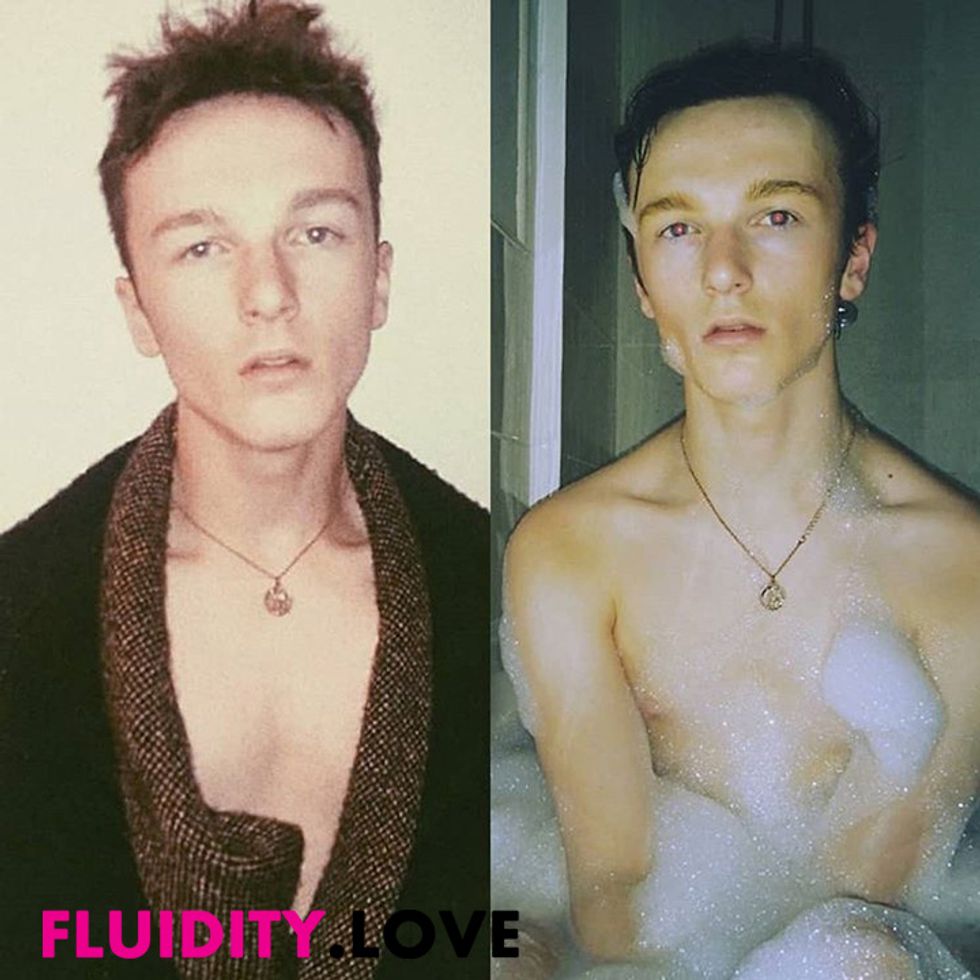 Growing Up: Introverted
From a young age I was more introverted, I didn't have a large pool of friends, and I spent most of my time locked away in my bedroom with a video game and an older brother who always insisted on being Player 1. I kept myself to myself and that worked, I had a pretty big and bold family and I would learn eventually the advantages of being more outspoken as well as the disadvantages.
By the time I was at secondary school I started to feel the confidence to come out of my shell a little but due to family circumstances I ended up moving school a lot throughout my secondary education and i'd be left more often than not with quick and fleeting relationships with friends, that would not stand the test of the long distances.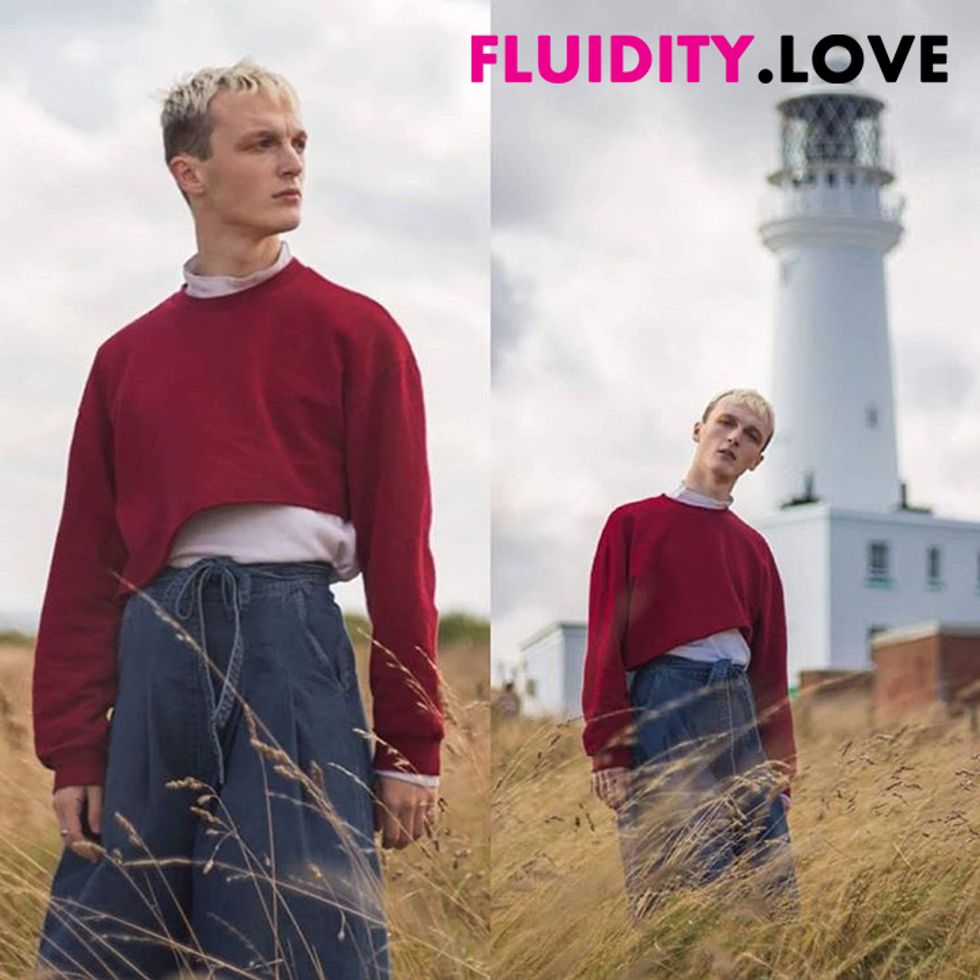 Sexuality as Gay
As far as my sexuality at school, I only really knew I was gay around the age 15 so it was around year ten, going into year 11. There was only one out boy in my school and he was ridiculed daily, with a target on his back.
The school I studied under, at the time, wasn't the best for safeguarding it's students, I knew that if I were to come out I'd be under the same pressure that he was, and I wasn't prepared to put myself through that, so I knuckled under and just focused on my work. (Now that I think of it, being in the closet has probably been one of the best things that happened to my academic career, although I know that the same can't be said for most.)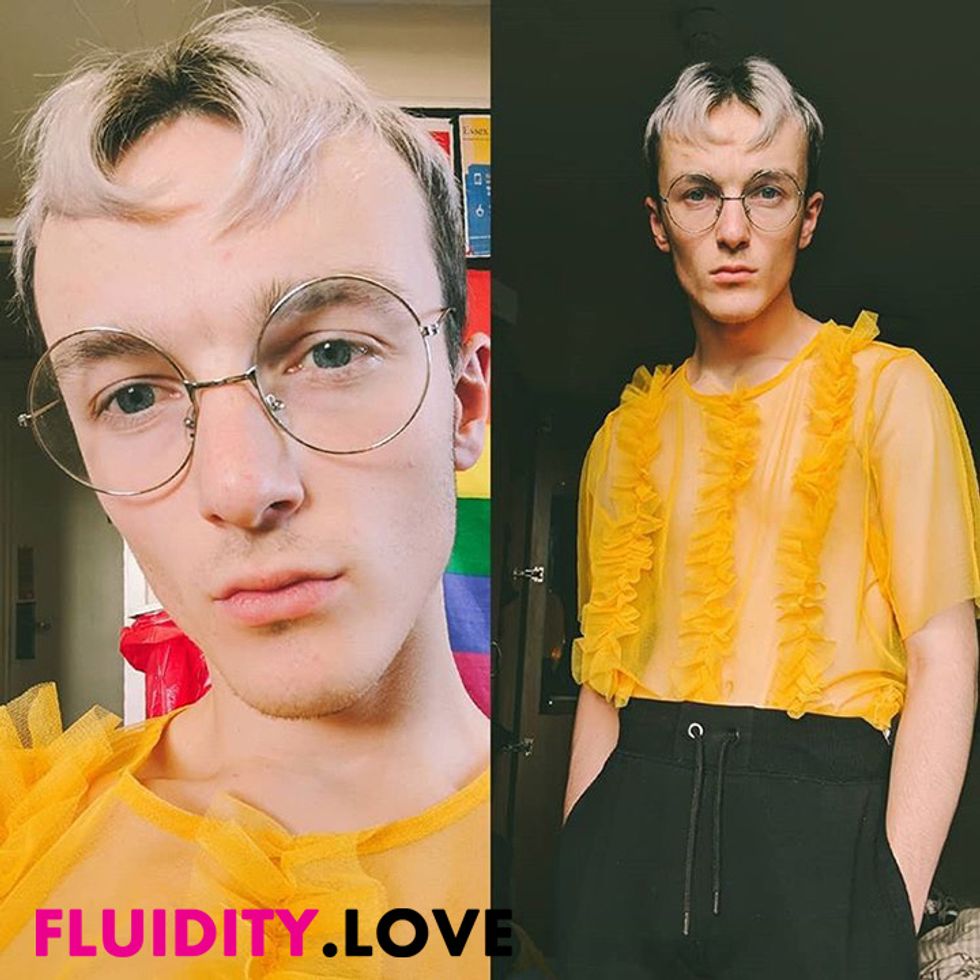 Coming Out
Once I'd hit sixth form I was more than happy to come out and I did so with pride. I just started being myself, I didn't have a grandiose 'coming out story' as I see some people do, I just started to live my life as the gay man that I knew that I was.
My family were the last people I spoke to about it and overall, after a little hesitation and misunderstanding I think they eventually got it and accepted me for who I was. Do I think my relationship with me family would be stronger if I were straight? Absolutely. But would I change them for the world? Absolutely not.
As far as how I feel about 'coming out' I have mixed opinions. I think that having to do it gave me a real sense of self and it was a pretty good feeling to know that I could be strong enough to do that, but if I'm being 100% honest here I don't think people should have to 'come out' at all, when straight is the default, you set people up to thinking that anything other than straight isn't normal, or that it is unnatural.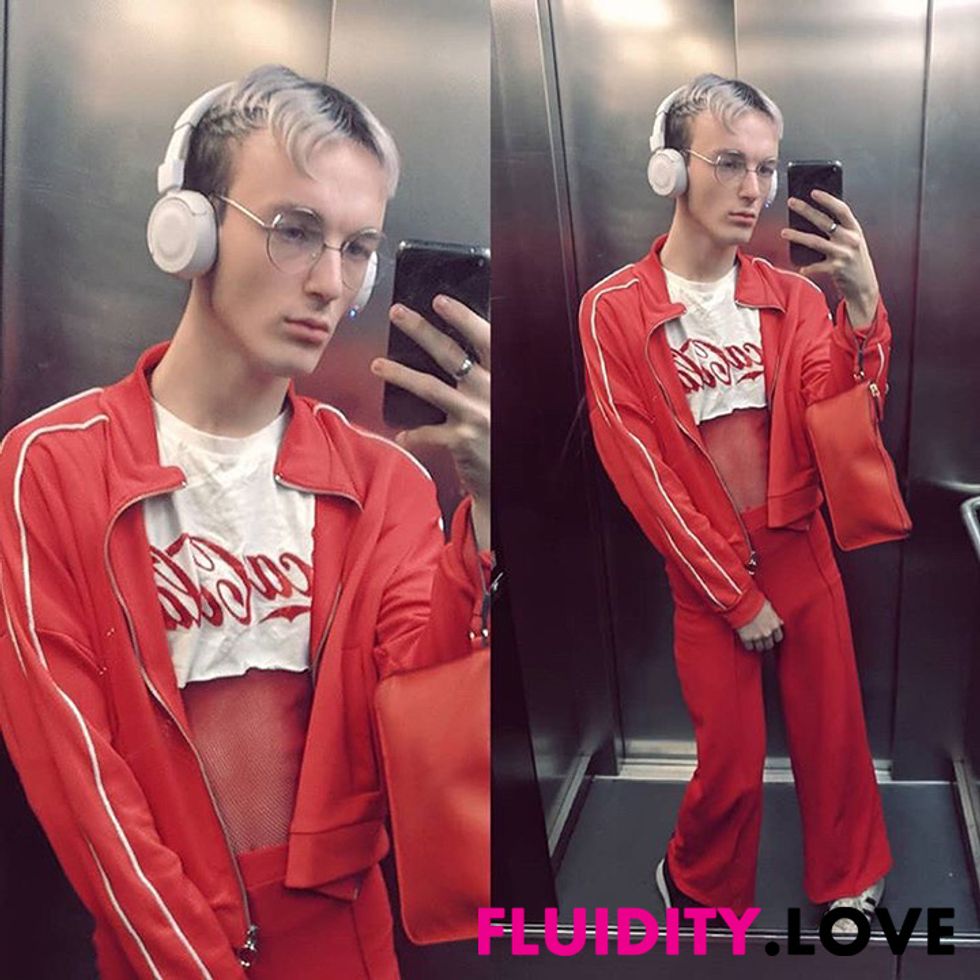 Backlash
The issues I face as a gay man in 2018 actually don't revolve around as much homophobia as It used to, I grew up in a UKIP town, so people have a very…specific...way of thinking, and that meant I'd often experience jeers or even violence on the streets I grew up on, but nowadays, people have quit dropping the 'f word' and have started being straight up transphobic towards me.
At first I didn't understand this. I'm a cis man. I use he/him pronouns exclusively. Why were people shouting transphobic slurs at me? I realised after a short while that it was because of the way I dress.
I don't believe in gendered clothing, clothes should be made with everybody in mind and that's that, if you ask me, but because I'm seen wearing skirts, or heels or whatever it so happens to be that day, I'm given a different version of hate and discrimination.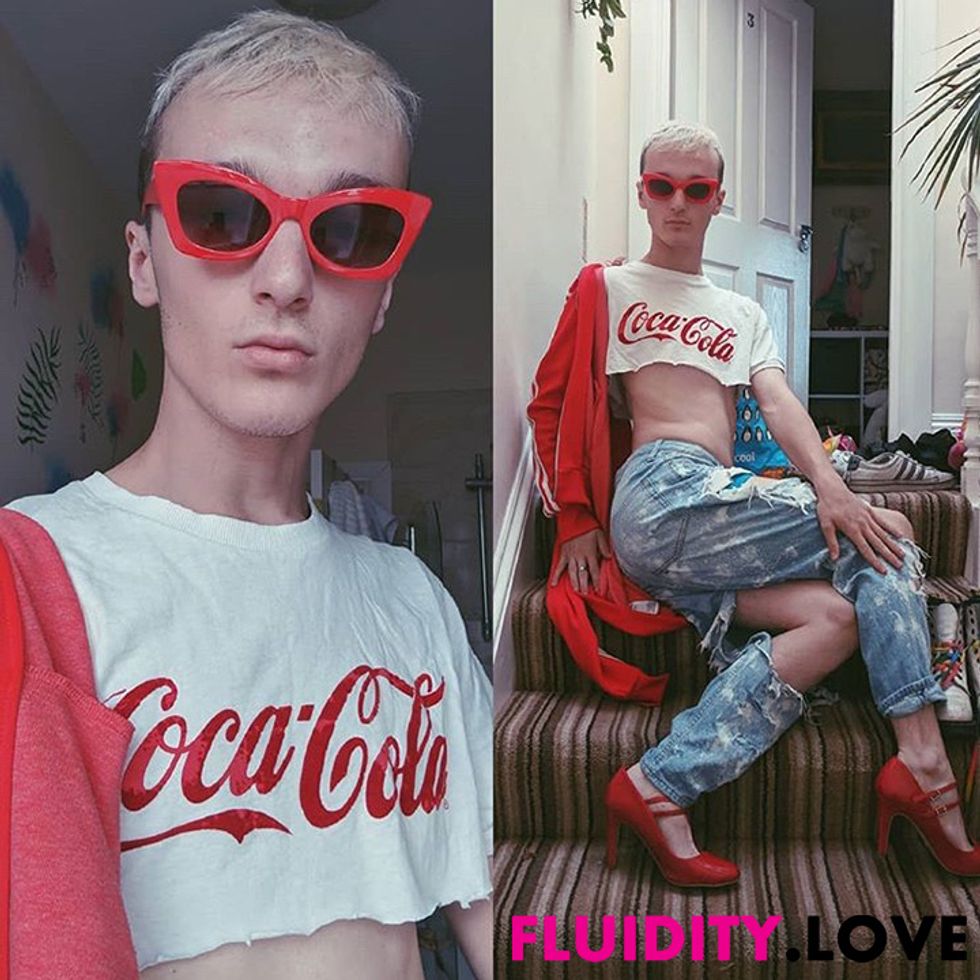 Masculinity Being the Superior?
An interesting observation I made on the matter of this discrimination is that there is a massive amount of more masculine presenting women in Scarborough. The 'butch' aesthetic is very present on the streets, and within my own friend groups, although if you were to look for a feminine presenting man, you'd have a hard time.
I believe that this may come from the idea that people believe that masculinity and manhood is superior to that of womanhood and femininity, for a woman to 'butch up' it's fine because 'who wouldn't want to be manly' but for a guy to wear a dress it's a 'step down' and it confuses people, they assume I must be 'perverted' or 'sick'. (I sound like the beginning of that one Madonna song). Looking further into this I just came to the conclusion that the grief I was receiving was actually just an extension on the 'woman hating' culture that we live in.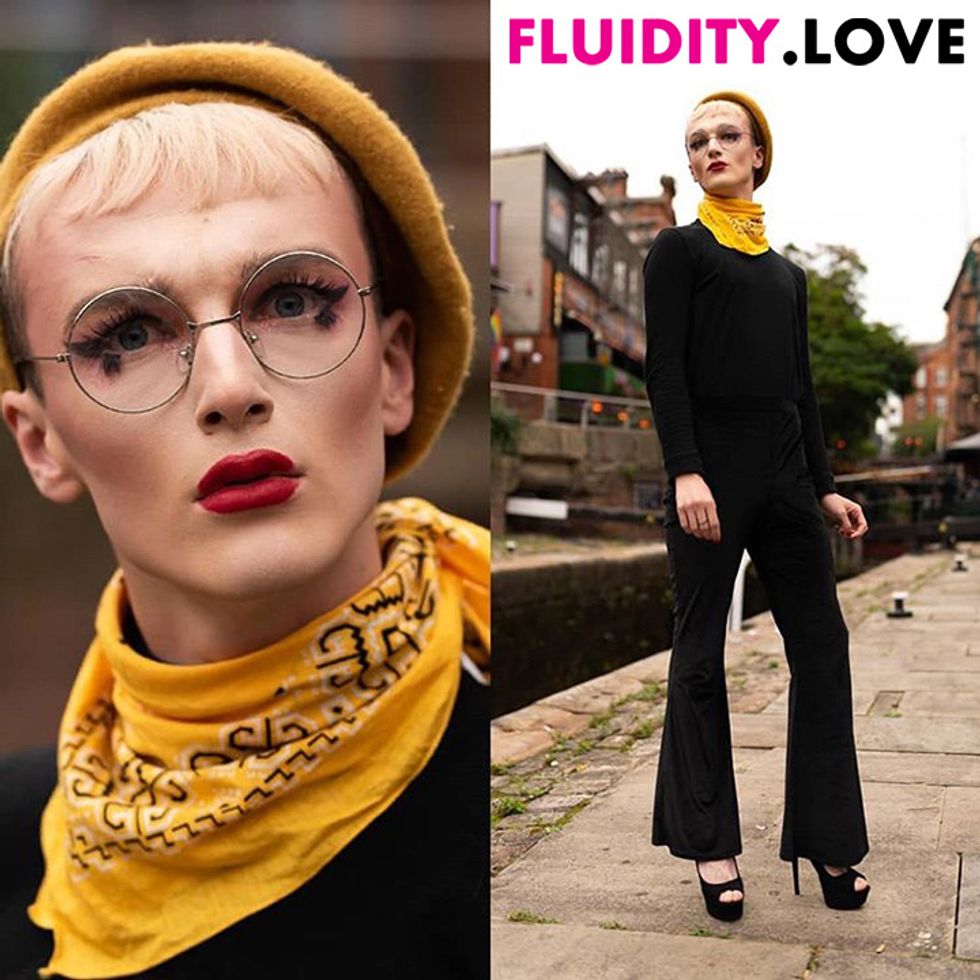 Best Things About Living Out
Although it's not all doom and gloom, I realize I've gone on a pretty heavy tangent. Being out and proud is probably the best thing about my life! To love who I want to love, and to be a part of the beautiful and ever blossoming queer community is genuinely an honour.
I find myself surrounded by more and more stunning queer people every day and that's something that I love about my life. It's just so refreshing to be surrounded by so many like minded people.
My Life Today
As far as my work, at the moment, it surrounds working with makeup, and fashion, and using my so called 'talents' in those fields to be the queer superhero I've always wanted to be.
I try and make all of my work have somewhat of a queer perspective and I think that, especially in the digital age that we live in, photography is the quickest and sometimes the most potent artform to relay that desire onto.
I can create a whole narrative in a single shot, alongside the ever growing list of photographers I've now worked with, I can make super fun, and striking images, with maybe only a day's notice, and an early morning train commute.
As of this right now moment, as I'm sat on the train going back home typing up this very interview, I am in the first term of my Acting and Community Theatre course at East 15 Drama School, I'm always looking for work outside of that concerning any Drag or Photography opportunities. I'm a single Pringle who isn't really looking to mingle all that much, and I have recently turned to milk substitutes such as soy! What else is there to know? (Hahahaha)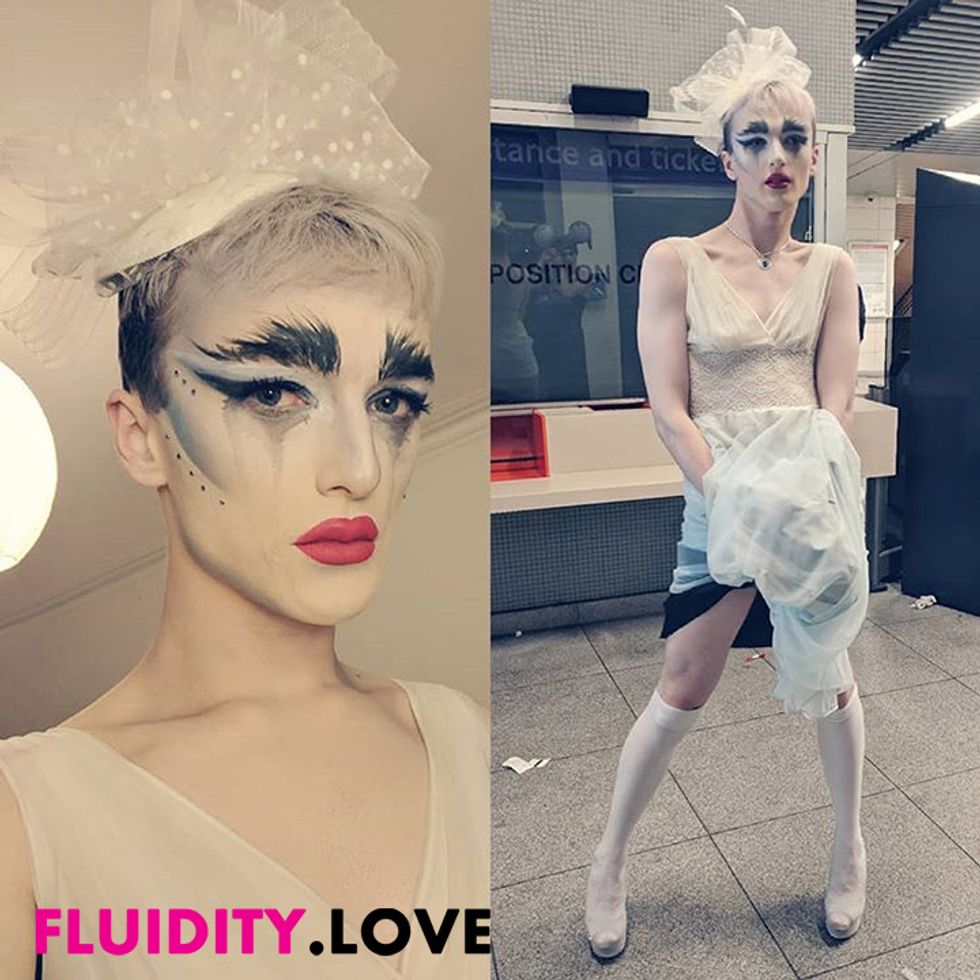 My Support System & Role Models

My support system lies mainly in my friends that I work with, I spent the past year on a theatre course and this year I've just started at East 15 Drama School where I've met so many fantastic queer people that act both as inspiration to my work, but also as a support to fall back on should I need it.
Role models include but are not limited to:
Jonathan Van Ness, Jamie Windhurst, Mitch Grassi, Janelle Monáe, Troye Sivan, Tyler The Creator, Arca, Sasha Velour, Aquaria, David Bowie, Prince


My Thoughts on Gender & Sexuality
Gender and Sexuality for me are just so fluid and so indefinite that it's hard to really pinpoint exactly how I feel about it, I think, to put it simply, let people wear what they want to wear, and love who they want to love, and then nobody should have a problem.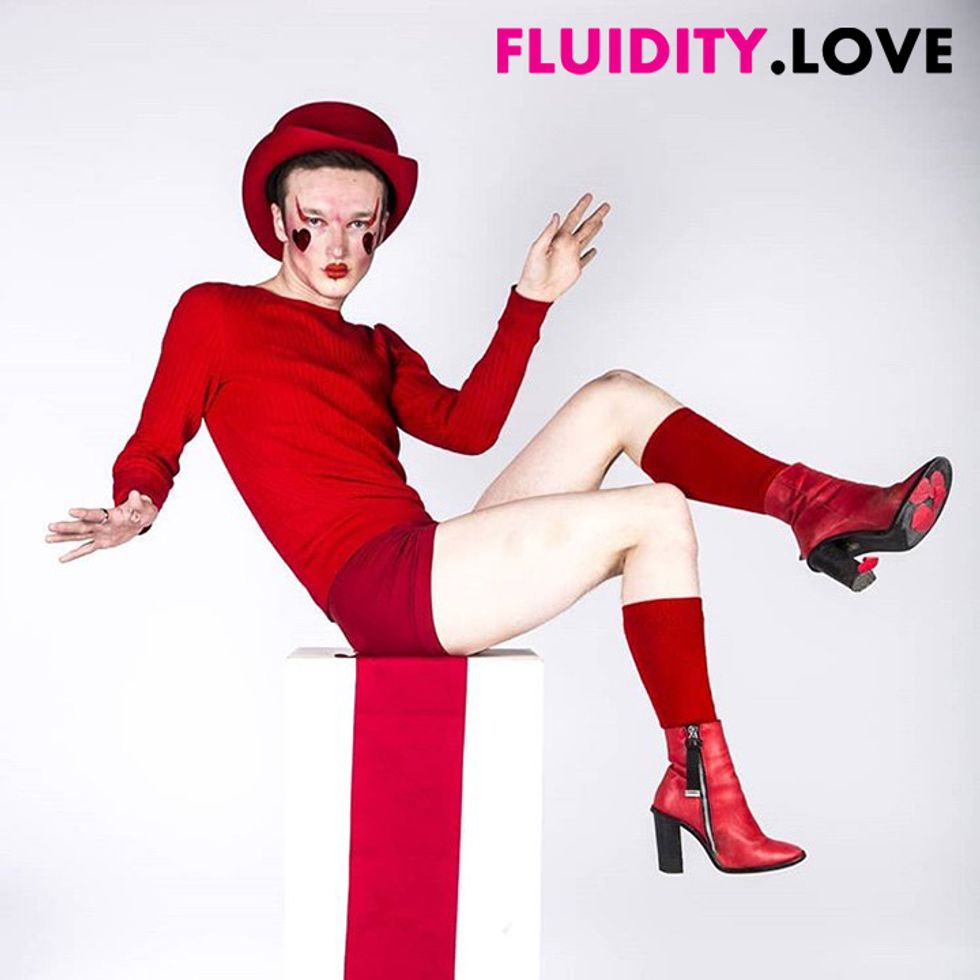 Hopes About Future & People
My hopes for the future include generations to come that can first learn self love, so they can really learn to love one another. I hope that people eventually stop being defined by the clothes that they wear and the haircut they choose to have.
Once people stop being so obsessed with tearing everyone apart and being so invasive into what sexuality or gender identity someone may have, then maybe we can start just enjoying ourselves, regardless.