We Will Never Fit In Boxes Again
The Adore Effect
HumanEditorial note: If you haven't yet come across Adore Delano, you could start by reading these recent articles from Vice and Billboard , then watch their Youtube Videos, follow them on Instagram and I'm sorry not sorry, you'll be obsessed. Huge thank you to Aisha [link] and Michelle [link] in particular for being so generous with their time in the interview process.
Adore isn't just another emerging star.
In the last 6 months, Adore has become an icon for the fluidity movement. Adore will simply not be put in a box. Adore is more than YouTuber, not just a drag star, not a boy, not a girl - find a box and you'll find Adore won't fit in it. Even Adore's most devoted fans are unsure of which pronouns to use and when. Adore's YouTube channel is still named "DannyNoriega", Adore's boy name, though the recent video titles on that channel present her name as Adore Delano. Adore presents as a boy and a girl as she and he and they please. Fixing a pronoun just won't do.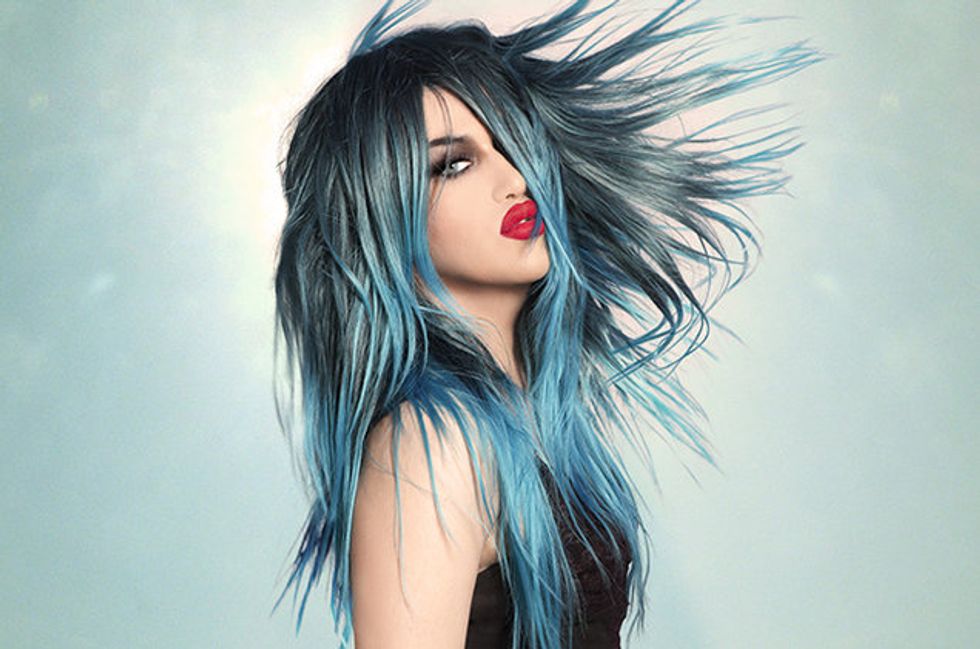 huffingtonpost
---
Adore's fluidity goes beyond gender
Since Delano quit Ru Paul's Drag Race, some very magical things have happened. Adore is not just gender fluid. She has become fluid in many different levels - allowing her to discover an identity outside of drag and her previous understanding of herself. It is overwhelmingly obvious that Adore is beaming with the type of energy that is found when you are in a moment of great self discovery.
"Every block of stone has a statue inside it and it is the task of the sculptor to discover it" - Michelangelo
Perhaps the reason that fans connect with Adore is the deep sense that she is not creating a new identity, but discovering who she has been the whole time. At a time when the world is suffering dark political times full of hate, Adore is reminding everyone that happiness is something we get to manage of our own. Fans of Adore are well aware of her very hard times, put in a situation that was uncomfortable, where she couldn't be herself. Finding her happiness at all would already be a deeply inspiring story in itself, but Adore is doing it in a very special way.
"She is happy now" - Aisha, Toronto

"Adore has changed my life, 180... I feel confident, happy" - Michelle, Berlin
"She has changed my life by preaching about loving one another and yourself. She spreads a message of tolerance... I have never in my 33 years on this earth found a fandom that is so uplifting and caring.Thanks to her I have found a group of people from all corners of the world that I am proud to call friends.I have no doubt in my mind that she is one of those people with an incredible soul that's able to change the current paradigms. She broke the rules of gender. And since I started following her till now...I saw a massive change. She bloomed into what she wanted to be music wise as well as personal. She now makes the music she wants to do, dresses the way that she likes and performs at the places she wants. ...Its like watching a flower bloom right in front of your eyes." - Ceci, Buenos Aires
Adore is Sweet
Many stars have a very personal connection to their fans. But Adore is very special in this regard. Every fan that I talked to repeated this message - Adore is a very positive person. As Adore finds the energy in finding herself, they are sharing it with their fans in a very beautiful and generous way. Repeatedly fans brought up that Adore is hard to offend, she sees the beautiful intent in her fans and is easy to forgive if pronouns are misplaced.
Adore gives in a way that is letting her fans give as well.
Adore is Sexy
Adore is breaking ground in re-imagining sexuality in a gender fluid paradigm. Adore is refusing to fit simply in the gay box too. Fans agree that Adore is a very very feminine boy and a very masculine girl and that whatever labels won't fit - sexy does. Adore is a turn on, and gets marriage proposals from across the gender spectrum across the world.
Adore is constantly reminding the world not to fit her into a sexual orientation box. Her love and attraction for others goes beyond a box as well.
Adore is making a break through culturally because they are so attractive, so sexy and so hot to women regardless of their sexual orientation.
Adore is the Future : A New Narrative of How to Be
Perhaps the most exciting thing about watching Adore Delano evolve is knowing that they are pushing the boundaries, creating new narratives for how and who we can be. Adore has set many people free already and something as powerful as this is highly contagious as people spread beautiful energy around the world with each other. It is our humble prediction that Adore Delano, as big a star as they may be, is still at the very start of something which appears to be bigger each day.