Trans Actor Tyler DiChiara
We are happy to have the chance to talk to Tyler. Tyler is a passionate upcoming actor from USA. We are glad to present to you his journey & story.
---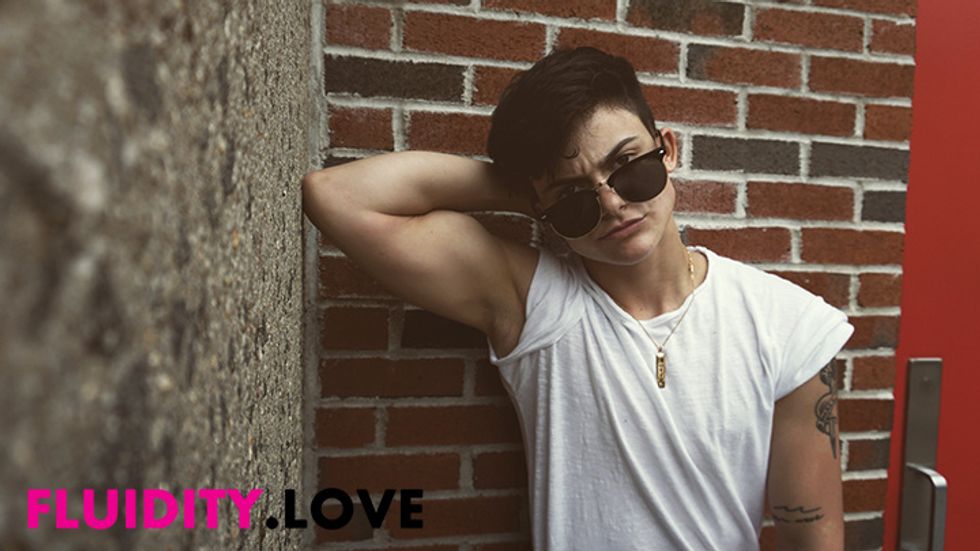 Growing Up

Growing up was pretty hectic. It was me my mother, father, and brother. My father left, and it is now me, my brother, and mom. Growing up I had no male father figure to look up to, so I had to become my own man from the start.

My father was an abusive alcoholic. So when I was little, I vowed when I become a man, I will be better than the example that was left for me. He left when I was age 10, it was rough going through such situations at a young age. But because of them I was able to understand life better at a younger age. My childhood taught me how to be the strong, kind and caring man I am today.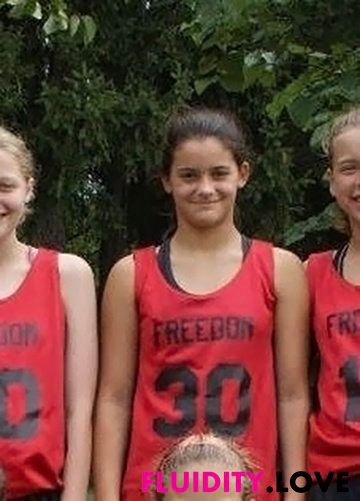 Coming Out: In Stages
I came out in stages because I was scared of the outcome. I knew I was trans yet said at first I stated "I'm bisexual" then I said "I'm lesbian". Finally I was able to admit "I'm transgender and proud of it".

"Being happy meant more to me than losing people, my depression got really bad for holding back my truth."
I knew who I was when I was young, but I didn't know what the term transgender meant. Around my the age of 13 I finally learned what it meant to be trans. I then just needed to build the courage to tell everyone else.
My mom always said to me and my brother, "you can be gay, lesbian and I would still love you!". So I knew she would be supportive. In the beginning of my freshman year of high school, I finally came out to my mother.

She was in the kitchen, and I just walk in and said:
"How was your day?"
she replies, "Great and yours?"

"Oh it was great ya know same old same old.. Um but yeah, I'm transgender. I've felt this for years now and I know I was born in the wrong body, and want to transition".

She then said,
"Okay, you just need to walk me through the steps you know. I said I would love you regardless of anything."

I know not all parents are like that so hearing her say that to me after being so terrified for all those years just made me cry in her arms.
She thought I wanted my hair cut because I was lesbian, but she saw that everything was starting to make sense. In my baby photos, I'm wearing boy clothes, my shirt is always off, I always had masculine features and I always have talked about being a boy. So she just started to connect the dots with it all.
School Times

Next was my school and I always had an "I don't care" attitude. Being that I would get picked on sometimes I would have to stand my ground and either laugh it off, or tell them off.
My teachers were all so supportive, they instantly changed my name on their papers and put a note to remind themselves. The pronouns changed as quickly as the name did. Schools need to be supportive like that so trans youth can look forward to school and not want to run away from it.
I used to get anxiety from which the other kids brought me, and just the environment itself. After a while I went to online school to finish the years out because I was not going to graduate with crappy grades.
I graduated from West River Academy with straight As and Bs. Having nobody judge me for being me, helped reach my goal. I wouldn't have had the opportunity to do that if it wasn't for the movie Relish I was casted in. I was out of school for a month filming, and so I knew I wasnt going to be able to catch up with the work or handle the people again. So my manager set me up with the online courses and helped my future more than he knows.
Supportive Family

For the most part everyone was on board and supportive. Im extremely grateful I was able to experience that because, a lot of trans men and women lose their families and friends and it makes me sick. They just want to be be happier and themselves and people turn their backs.
Thats why I always have my DMs open, so I can tell those kids to keep fighting for their happiness. To get back up when life kicks you down, you are worth greatness!
I will forever be grateful for the way how everything went down for me. Not everyone can say that, and that makes me sad.
Best Things About Being Out


I'm out, I am finally free of the mask I had on for years. Of the body that caged me day in and day out to make me want to rip off my own skin. I see a reflection that makes me happy, I want to live life and thats the best thing by far.
After coming out it was uphill from there. You need to take the first step to start your journey and thats the hardest step to take. But because I made that first step, I am now 3 years on Testosterone and almost 3 months post top surgery.
Transitioning Journey
It's no picnic, it's a long stressful process. It's like watching a pot of water boil, you keep starring at the pot it wont bubble. If you walk away distract yourself, boom its boiling. Being that I had a therapist since 13 he was able to see my changes and understand how gender dysphoria categorized under me. He was able to give me my letter of recommendation after a few more visits of evaluation.
Then from there, it was the search for doctors who did hormone treatment and has had a history of doing so. It took a while but finally found the right guy Dr Steever. He made a date to see me and we had a consolation visit. I gave him the note, he then prescribed me my testosterone. After getting it, I was able to start T on June/30th/2016.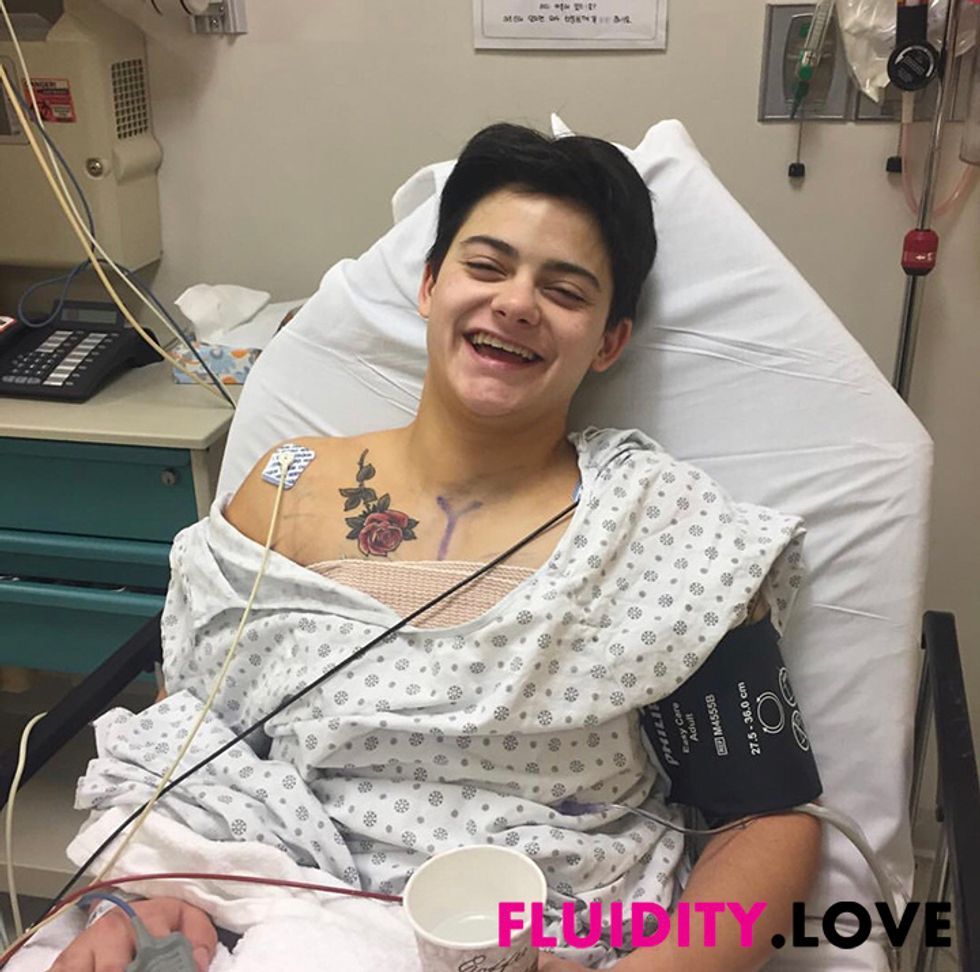 Top Surgery
I made sure to have my T levels go above my estrogen before top surgery because I wanted to shrink my chest size. I worked out for two years to shrink my chest from a D to a B.
Finding a surgeon was a hassle because we wanted someone who knew what he was doing and has done this in the past. We finally came across Dr Frank Fhang and Mount Sini hospital in Manhattan New York. Since I live on Staten Island, the choice was clear.
We called and called multiple times to finally get a consultation visit, scheduling that was more stressful than anything else. After meeting with him, he confirmed I was able to undergo keyhole surgery on January/3rd/2019. It was the most freeing feeling just to hear the date.

When the day came, I got no sleep the night before. I was just ready to get the weight lifted off my chest. I got prepped for surgery, put the hair net on, and then hopped on the table, as they were talking to me getting me ready to go under. I kept saying "thank you" "thank you, you have no idea how happy I am" then I passed out.
What felt like two minute for me was 4 hours for them. I woke up and.... they were gone all the anger stress and dysphoria just gone. And I could not stop crying at all and my smile was bigger than ever. My mom came in and just couldn't stop smiling either she knows how much pain I was in because of my chest. She is so happy I am free of my pain.


My Life Today

I am an upcoming actor. I was recently in a film called Relish that isn't out yet but will be soon enough. I love to act its always been a dream of mine but never spoken about. I always saw myself in a series or movie and never knew how to get started, in school I was in drama and did some plays here and there.
Now I'm auditioning and also working a full time job at the empire state building. I'm planning on moving to Los Angeles in September to really pursue my career and passions. My hobbies are drawing, painting and singing. I plan to live life without a regret.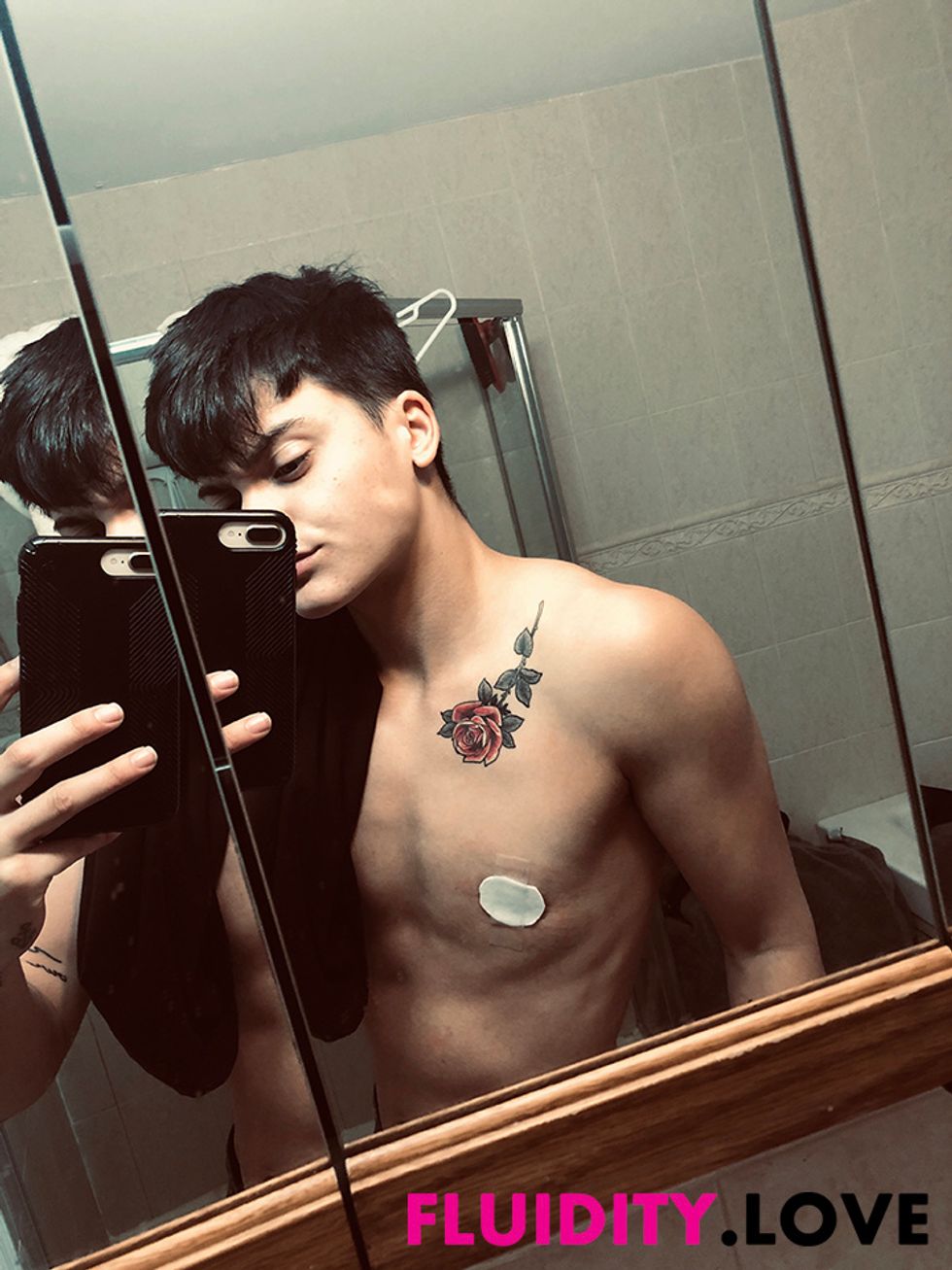 Acting

When I was 17 I was in a off broadway play that had to do with a trans women falling in love with a someone and I was the someone. It was another Cinderella story but with a trans princess.
After those three shows I was asked to audition for Kai and amazingly got the part for the lead in the film. Kai was a trans man who was courageous and a leader something that films never captured us as. So after filming, I realized that's what I want to do.
I was grateful enough to be blessed with an agent at innovative artists. Relish is not yet out for the public but you can keep updated through social media. I'm excited to get to Los Angeles to pursue my acting more than I am here. I plan on taking classes out there as well with some of the best coaches around.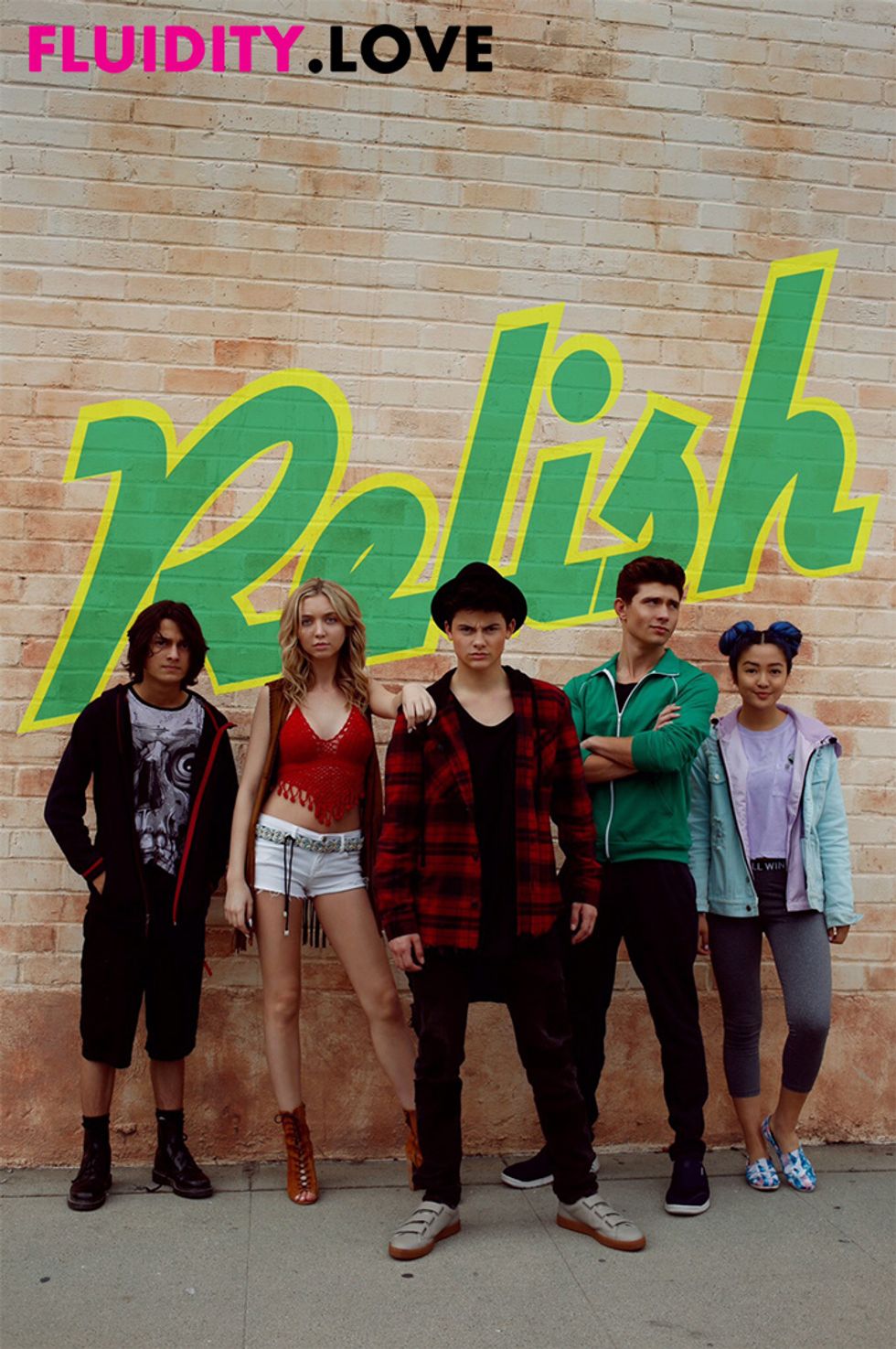 People I Look Up To
Seeing older trans men and women gives me the strength to keep going. Seeing men like Aydian Dowling a trans dad who has a beautiful son, shows me I'll be a dad one day.

Seeing Laverne Cox on Orange is the New black give me hope I'll get there one day. Seeing trans men and women just living their lives and being happy as themselves, thats my motivation. Thats why I try to spread that motivation to as many people as I can.

My role models include: Laverne Cox, Aydian Dowling, Leonardo DiCaprio, Johnny Depp.



Outro
I hope the trans youth today makes the first step, so that their future is as bright as the sun! Everyone deserves happiness and self love.

Here are some quotes I love:
"We were never looking for your permission to be men, we were just letting you know we are men." - Aydian Dowling
"The past can hurt, but the way I see it you can either run from it or learn from it." - Rafiki in the Lion King
Related Articles Around the Web